Global Entrepreneurship
Spring 2017 Academic Travel

What is the goal behind your course?
The goal behind the course is to engage within the ecosystem of global entrepreneurship in the Balkans, namely to meet with all of the stakeholders, such as public sector, private sector, hubs, NGOs, business owners, and students.
What did you learn?
I learned that the public structure is weak in the spirit of SocEnt but that forward-thinking people are being innovative in the private sector by implementing a not-for-profit structure in order to be a successful social business.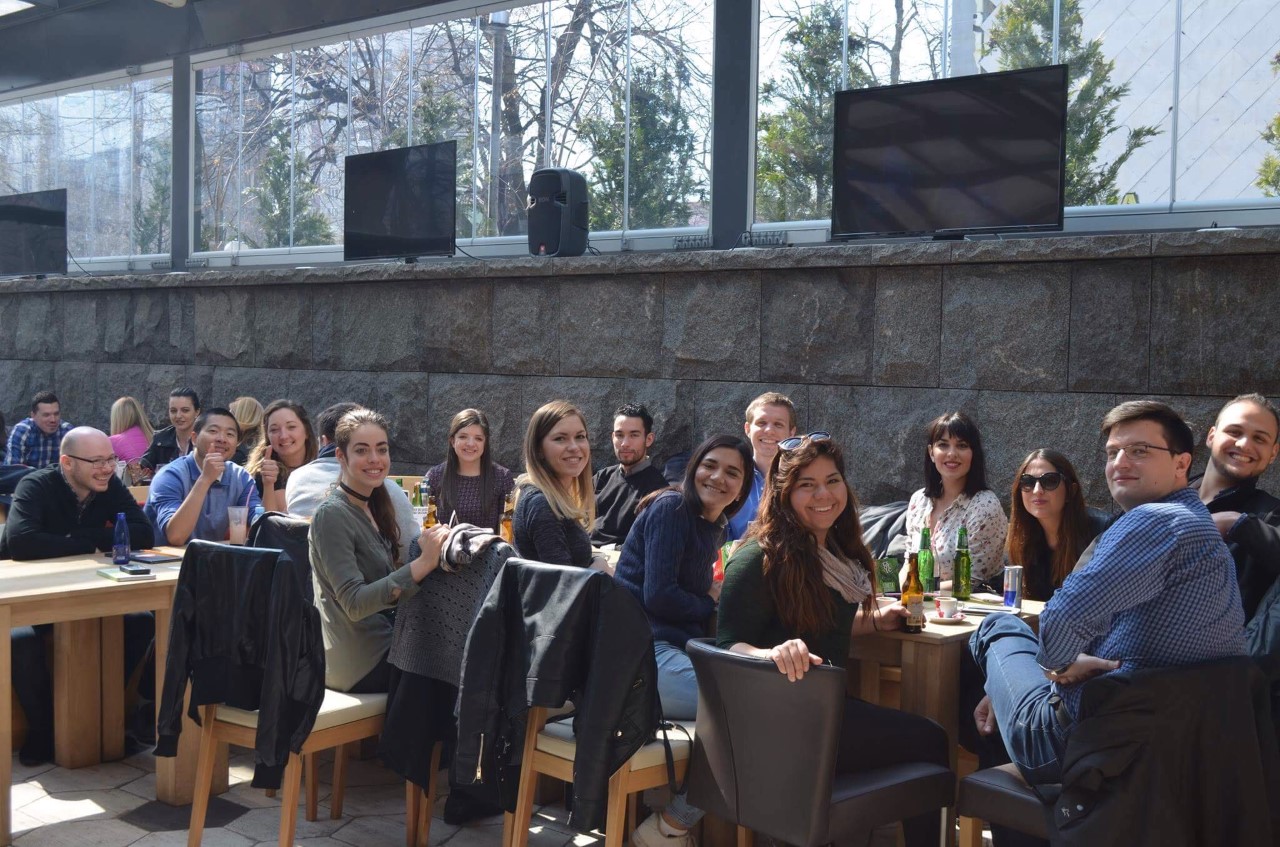 What was your most memorable experience during Academic Travel?
My most memorable experience was a collective – every time we were able to understand the perspectives of our peers at the universities of Sarajevo and of Zagreb outside of the formal meetings, like during informal get-togethers at various cafes.
Is there a course project? If so, what is it and how is it supplemented by the travel component?
There is a course project in a parallel course called UN Global Compact (MGT 575) which works with the World Bank on an active study to evaluate the feasibility of installing a laser park (or a sustainable business hub similar to Silicon Valley) in Romania. Otherwise, we participated in a social challenge at the Impact Hub on our last day which counted for final grading of the Academic Travel. Mixed Croatian and Franklin student groups used hashtags to present a new SocEnt idea that could potentially help with youth unemployment in the Balkans.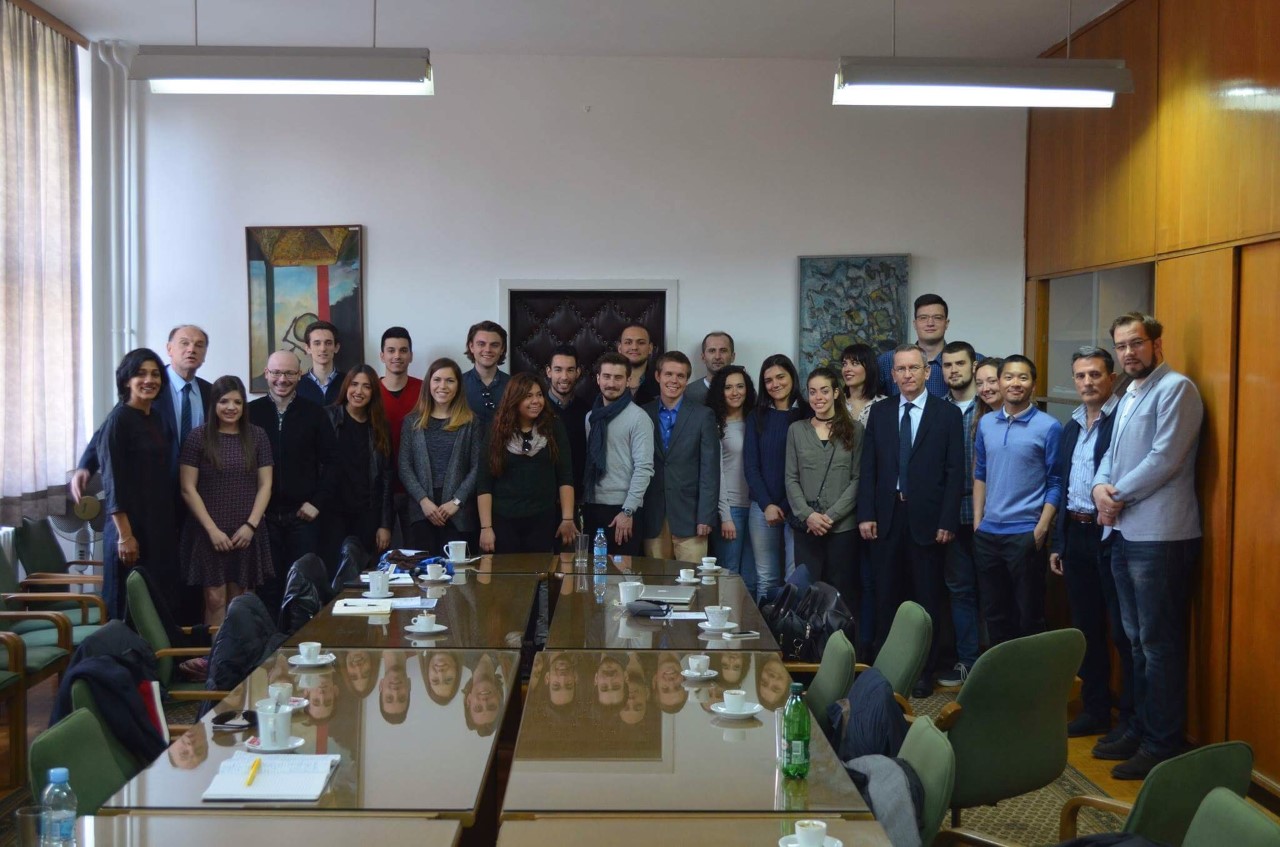 What was your favorite learning moment during Academic Travel?
My favorite moment for learning was listening to the director of the IRMO (Croatian Institute for Development and International Relations), a Bosnian woman, speaking on the parallels within the Balkans in terms of socio-political processes. It really provided a comparative analysis of what we had experienced by observation and what we would encounter in the second part of travel meetings.
Has your travel effected change?
I think this travel has effected change in our cohort both as we are individuals and also in our group dynamics. We have all become more informed in terms of our own research interests, and also have reformed small groups in terms of how we prefer to experience a new culture.
Anything else you would like to mention?
I did not imagine that the alumni we met in Zagreb would offer to treat us to the dinner that we invited them to. It was fantastic to see former Franklin students abroad doing well, both personally and professionally.
---
Monique Valle is a Masters of Science in International Management graduate student from Brasilia, Brazil.
First published by Gabrielle Kincheloe in the Adventures at Franklin blog.