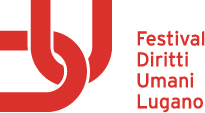 Thursday, October 12th, 2017, from 6pm
Cinema Corso
Via Pioda 4
6900 Lugano
---
Franklin University Switzerland is once again pleased to host a special English language session of the Lugano Human Rights Film Festival (Film Festival Diritti Umani Lugano - www.festivaldirittiumani.ch).
Through testimonies by film directors, prosecutors, journalists, international experts and witnesses, the Festival builds on last year's very successful third edition to address the issue of human rights violations.
As part of the Festival (October 10-15, at Cinema Corso, Lugano), the University will host one free screening in English on Thursday, October 12th, 2017.
The selected movie will be announced in due course. The film will be followed by a debate featuring Franklin Faculty Dr. Alison Vogelaar and Dr. Fintan Hoey, and Thomas Paggini, journalist at RSI, Radiotelevisione Svizzera. Moderator: Peter Schiesser.
The session will be open to all and entrance is free. For more information on the festival, please visit the Festival website and Facebook page.