Starting Fall 2020, Franklin University Switzerland will launch a new 12-month, full-time, Master of Arts (M.A.) in Political Economy of Money and Development with a tailor-made program designed to develop a critical understanding of the issues arising from attempts to "rethink" economics in the aftermath of the global crisis, and to frame new problems in a changing world.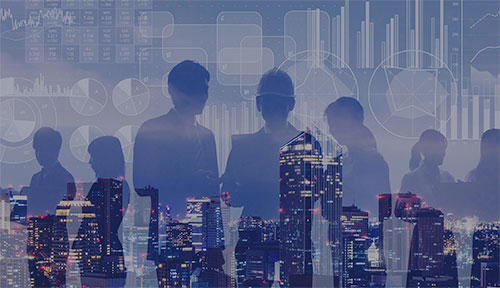 In three terms, students will immerse themselves in a course-based program with a focus on new and changing views of macroeconomic theory and policy, state-of-the-art tools of political economy and financial analysis, and the changing role of developing and emerging economies in the global economy.
As Program Director Professor Andrea Terzi put it, "the Department of Economics and Finance has a tradition of teaching economics by encouraging diversity of thought, underscoring the relevance of the history of ideas to understand today's world, and connecting what is learned in class with the real world."
Professor Poulomi Dasgupta explained that "a special focus will be given on new theories of money, bank and central bank operations, shifting views of macroeconomic policies, quantitative finance as a means to explore the political economy of money and markets, new forms of dualism and the role of informal employment in developing and emerging economies." Students will devote their last term to research their chosen area, with the option of an internship at Ceresio Investors, in London, Milan, or Lugano.
As far as landing the jobs of the future, "Graduates from this program will gain the knowledge, skills and competencies for a career in education, banking, finance, central banking, international organizations, think tanks, NGOs, development banks, public administration or government organizations in developing countries," noted the Program Director, and "at the same time, the M.A. is also an excellent preparation for further research work including a Ph.D. program."
For more information on the new graduate program visit the dedicated web page. You can also gain insight into rethinking the role of banks in this interview with the Program Director – some food for thought!