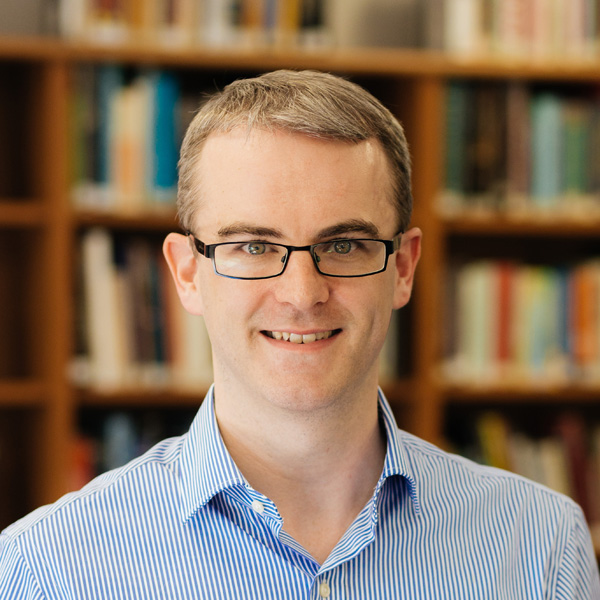 Fintan Hoey
Associate Professor, History
Ph.D. University College Dublin, Ireland
M.A. University College Dublin, Ireland
B.A. University College Dublin, Ireland
Office: Lowerre Academic Center, North Campus, Office 8
Phone: +41 91 986 36 39
This email address is being protected from spambots. You need JavaScript enabled to view it.
Profile:
Fintan Hoey recently published Satō, America and the Cold War, a research monograph on U.S.-Japanese diplomatic and security relations during the tenure of Satō Eisaku, Prime Minister of Japan, 1964-1972. This draws on recently released material from the Japanese Foreign Ministry Archive as well as US archival material and Satō's diary and builds on Professor Hoey's PhD dissertation which he completed at University College Dublin, Ireland in 2012. The book presents a more informed and nuanced account of US-Japanese security relations in this period and argues that Satō's foreign policy was not motivated by a slavish adherence to Washington but from a realist appraisal of Japan's security imperatives.
Professor Hoey's research interests include Asian (particularly Japanese) history, nuclear proliferation, international relations, U.S.-Japanese relations, the Cold War in Asia and American diplomatic history. Further teaching interests include Australian history, modern Ireland and the concept of 'Global Britishness'. He has held teaching appointments at Queen's University Belfast and Maynooth University and research positions at Rikkyō University, Tokyo and the University of Kyoto.
Publications:
Books
Satō, America and the Cold War. US-Japanese Relations, 1964-1972. London: Palgrave Macmillan, 2015.
Journal Articles
'Japan and Extended Deterrence. Security and Non-proliferation.' Journal of Strategic Studies 39, no. 4. (2016): 484-501. http://dx.doi.org/10.1080/01402390.2016.1168010.
'The Nixon Doctrine and Nakasone Yasuhiro's Unsuccessful Challenge to Japan's Defense Policy, 1969-1971.' The Journal of American-East Asian Relations 19, no. 1 (2012): 52-74. https://dx.doi.org/10.1163/187656112X651308.
Book chapters
'Non-Nuclear Japan? Satō, the NPT, and the US Nuclear Umbrella.' In Negotiating the Nuclear Non-Proliferation Treaty: Origns of the nuclear order.Edited by Liviu Horovitz, Roland Popp, and Andreas Wenger. London: Routledge, 2017.
Book Reviews
'Review of The Korean War: An international history by Wada Haruki' International History Review. Published online 12 September 2016. http://dx.doi.org/10.1080/07075332.2016.1227550
'Review of Rethinking Japanese Public Opinion and Security: From Pacifism to Realism? by Paul Midford' International History Review 37, no. 5 (2015): 1104-1105 http://dx.doi.org/10.1080/07075332.2015.1057971
Review of Historical Dictionary of United States-Japanese Relations by John Van Sant, Peter Mauch, and Yoneyuki Sugita. H-US-Japan, H-Net Reviews. August 2009. http://www.h-net.org/reviews/showrev.php?id=23063.
Awards and Honors:
Franklin University Switzerland, Excellence in Teaching Award, 2014
Society for Historians of American Foreign Relations Summer Institute on Nuclear Weapons History, 2013, selected participant
Guest Speaker, University of Winchester, 2012
Society for Historians of American Foreign Relations Diversity/International Outreach Fellowship 2009, 2010
Invited Lecturer, University of Copenhagen, 2010
UCD Seed Funding (Dissemination & Outputs) Award 2009, 2010
Japan Foundation Japanese Studies Fellow / Visiting Researcher, Faculty of Law and Politics, Rikkyō University, Tokyo, 2007-2008
Irish Research Council for the Humanities and Social Sciences, Doctoral Scholarship. 2006-2010
Japanese Government MEXT Scholarship, University of Kyoto, 2003-2005