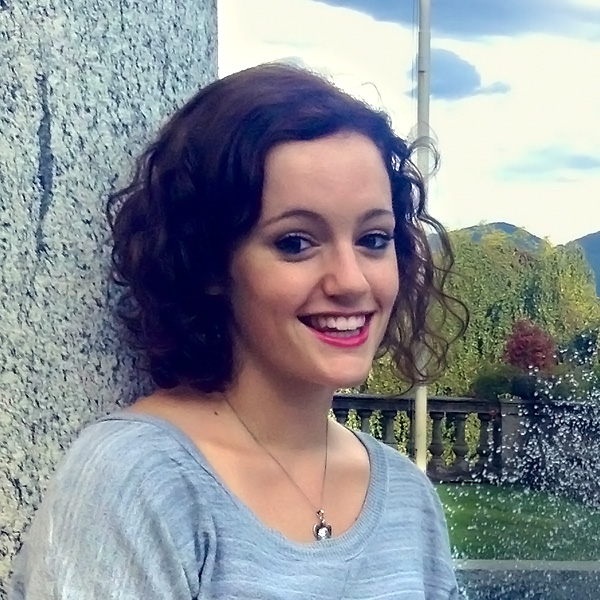 Hometown: Milwaukee, Wisconsin, USA
Nationality: American
Previous Institution: Nicolet High School
Majors/Minors: Psychology with a minor in Studio Art
Class of: 2017
Which universities and/or schools have you attended in the past?
Nicolet High School-Glendale, Wisconsin, USA
Oban High School-Oban, Scotland
What is your international background?
My first international experience was with my taekwondo team when I was 11 years old. We spent two weeks touring South Korea. When I was 12 years old, my family and I took a five-month mission trip, and two of those months we spent volunteering in Agua Prieta, Mexico. I spent my freshman year of high school with my family in Oban, Scotland. While in Scotland, my family and I traveled around the UK, Spain, France and Italy.
How did you hear about Franklin University Switzerland, and why have you chosen to study here?
After spending my freshman year of high school abroad, I couldn't really see myself going to an American university. I got a postcard about Franklin, and it seemed like a perfect fit. After learning more about what this university has to offer, I decided for sure that Franklin was where I was going to study.
What is your major and why have you chosen this field of study? Is there a particular subject within this field that you find especially fascinating?
I am majoring in Psychology with a minor in Studio Art. Coming into Franklin, I thought I wanted to go into Communications, but by chance, I got put into the Intro to Psychology course. The topic fascinated me from the start, and now I've decided to major in it. I am hoping to continue my education in graduate school, studying art therapy.
Which special features/differences do you see in your classes in comparison with other institutions (schools or universities) where you may have studied previously?
The class sizes are a strong plus. You get to know not only the other students, but also the professor in a close setting. The professors here are also amazing. I love that many of them come from very diverse backgrounds, and they use their experiences to bring a different point of view to what we are learning in class.
What has been your favorite Academic Travel course, and why?
My favorite Academic Travel so far was in fall 2014. The course was on ceramics in Umbria, Italy. I had gone on travel to Umbria the previous semester and fell in love with the region. I did ceramics throughout high school, but Franklin currently does not offer a studio art course specifically in ceramics. Because of my love for the region and my love of ceramics, it was the perfect travel for me!
What are your general or specific career goals? How do you think studying at Franklin will help you achieve these goals?
My current career goal is to become a psychologist with a specialization in art therapy. I want to work with either older people who are at the end of their lives, or with young children who might not yet have words for what they are feeling/experiencing. I think studying at Franklin is such a unique opportunity that will set you apart from others no matter what field you decide to go into. For me, personally, I think the international aspect has been really great for me so far in terms of opening my mind up to different ways of thinking about the world. I also think that Franklin has some fantastic connections if you look for them.
What do you like best about the campus or university?
I like that I can decide on Friday night that I want to spend Saturday in Zurich and then just go.
What are your first impressions of the university?
I couldn't believe the views from the classroom windows. The mountains still amaze me. In terms of academics, I was impressed with the level of involvement by the professors. I heard that for most people at different universities, their professor may never get to know the students names. At Franklin, not only do the professors take the time to learn everyone's name, they are also genuinely interested in your progress.
What do you do for relaxation/recreation?
Climbing!!
Which clubs or activities are you involved in on campus and why those?
I am vice president of the Franklin Alpine Club. I enjoy working with the Alpine Club because I love being active and outdoors, and I love the opportunities for activities that are provided by the club.
What tips would you give to someone coming to Franklin University Switzerland from your home region?
Even though Lugano doesn't have frozen custard, gelato more than makes up for it.
What surprised you most about Franklin?
I think the thing that surprised me the most was how friendly the professors are. In high school, I heard stories from college friends about lecture halls that held 500 students and professors who never knew your name, let alone recognized your face. At Franklin, not only do the professors know your name, they know who you are, what you're studying and so on.