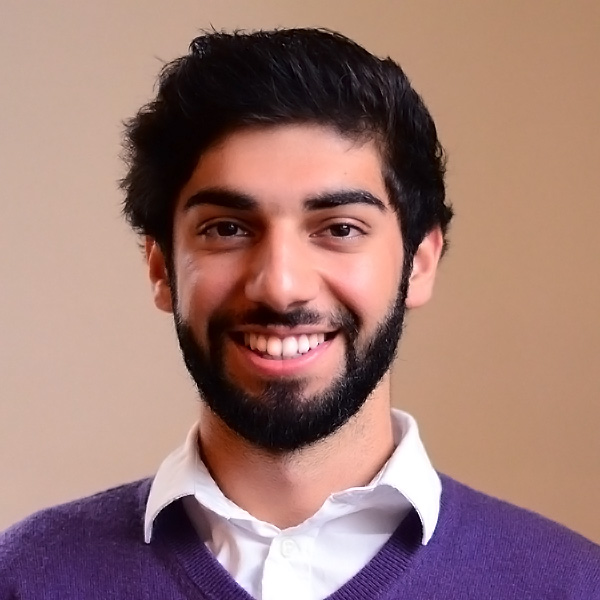 Hometown: Abu Dhabi, United Arab Emirates
Nationality: Emirati
Previous Institution: Raha International School
Majors/Minors: International Management with an emphasis in Marketing with a minor in Psychology
Class of: 2016
Which universities and/or schools have you attended in the past?
I was in a community of all-boys college for one month, and I went to the Raha International School for high school in Abu Dhabi.
What is your international background?
I'm from the United Arab Emirates but was born in Geneva, Switzerland.
How did you hear about Franklin University Switzerland, and why have you chosen to study here?
My brother studied here before me, and I wanted to study in a small university in the center of Europe.
What is your major and why have you chosen this field of study? Is there a particular subject within this field that you find especially fascinating?
I chose International Management with an emphasis in Marketing. Being in the center of Europe, I wanted to take advantage of this and bring my experience back home.
Why do you think a student who is interested in your major might want to choose Franklin University Switzerland?
Being in the center of Europe and everything that Switzerland is known for makes it perfect for management.
Which special features/differences do you see in your classes in comparison with other institutions (schools or universities) where you may have studied previously?
Academic Travel is an experience, and I have not seen it available at any other institution.
What has been your favorite Academic Travel course, and why?
My favorite Academic Travel so far is easily Scotland with Professor Peat. The travel's name was "Scotland, Story and Song." At first, what grabbed my interest is that I got to visit somewhere new in the United Kingdom, and it sounded like it was full of new cultural experiences. The travel was extremely well planned out and ranged from bus tours to shopping, from eating haggis to deep fried mars bars. The balance between free time and work was perfect. I think the greatest part of travel is spending a lot of time with people (especially professors) outside your friend groups, and getting to know them on a completely different level without the stress of academics (papers, quizzes, and exams).
What are your general or specific career goals? How do you think studying at Franklin will help you achieve these goals?
When I first came to Franklin, I was unsure of what major I wanted and the plans in my future, and all I knew is that I wanted to end up back home at Abu Dhabi. After my freshman year, I declared my major in International Management, and decided that is the right career path I would like to take. Franklin's greatest asset is incorporating the "international" factor into any field you are planning to get into, seeing how diverse Abu Dhabi, and the rest of the world is becoming. I feel this is preparing me for the real world and wil open doors across the globe; not just in Switzerland or the United States. Ideally, I would like to go home and get into the management side of the fitness industry, being a practicing personal trainer myself, and promote leading healthier lifestyles both mentally and physically. To understand how the body works better, I am doing a minor in Psychology.
What do you like best about the campus or university?
The campuses are spaced out and within walking distance of the downtown area.
What are your first impressions of the university?
I liked the unique location and atmosphere.
What are you passionate about beyond university extracurricular activities?
Watching the changes happening over the years I'm spending here and meeting different people.
What do you do for relaxation/recreation?
I enjoy going to the TAC (the gym) and sitting around town to enjoy the scenery.
Which clubs or activities are you involved in on campus and why those?
I'm a Life Long Learning Scholar, and I also lead our annual Diktations.
What tips would you give to someone coming to Franklin University Switzerland from your home region?
Talk to people that are here to get more information.
Is there any fun fact you wish you knew before you came to Franklin University Switzerland?
The strong relationship built between professors and students.
What surprised you most about Franklin?
Honestly, I think how the Franklin Community isdifferent from any other university. The ratio of professors to students is phenomenal which allows you to reach your full potential in your academics. Also, starting up groups and "clubs" is very common no matter what interests you have. Groups can range from sports to art, comics to cooking, and politics to business, which was a major factor in my decision to come to Franklin. Having a small community allows you to get involved and participate in anything you are interested in.
Tell us about an important lesson or epiphany you have had during your time here.
Start strong to finish off your semester strong.
Describe your typical day here at Franklin.
I wake up at 8:30. I have breakfast around 9:30-10:00. I have classes, then usually go for lunch. After lunch, I try to get to the gym. Then, I usually have another meal before starting on homework and then usually go for a study session. Then, I have dinner with roommates and relax before bed. I enjoy going downtown to hang out with my friends too.
Is there anything else you want to tell us?
Living in Lugano is like living in a postcard, you never will get sick of the scenery.