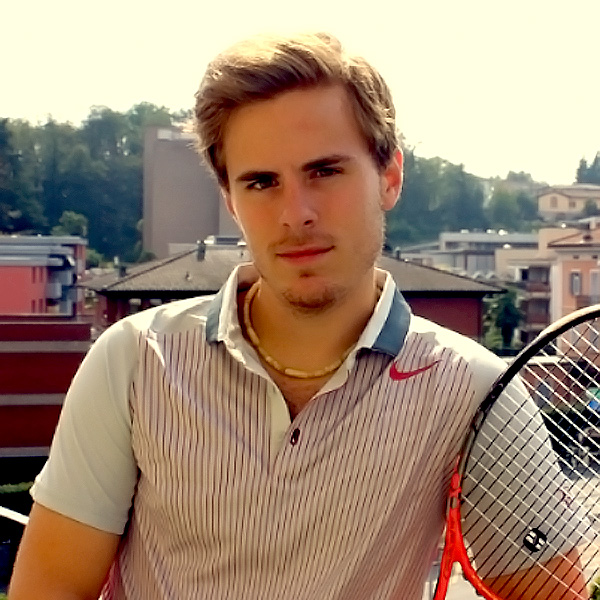 Hometown: Goshen, New York, USA
Nationality: American
Previous Institution: Goshen High School
Majors/Minors: History
Class of: 2016
Which universities and/or schools have you attended in the past?
Goshen High School
What is your international background?
I have always lived in Goshen, but I've travelled a lot.
How did you hear about Franklin University Switzerland, and why have you chosen to study here?
I chose it because I was home-schooled for four years and saw 46 of the 50 United States while at home. I love history and studied American history, but I then decided I wanted to learn more about European History. I thought that moving here would be beneficial to me.
What is your major and why have you chosen this field of study? Is there a particular subject within this field that you find especially fascinating?
I chose History because it is like a massive story and I like how it unfolds in the different countries that I study. I like seeing how and why different cultures identify as such (e.g. Global Britishness). Frederick the Great was epic.
Why do you think a student who is interested in your major might want to choose Franklin University Switzerland?
I think students who are interested in history should come to Franklin because we are surrounded by history. The events that we speak of in class happened in places not too far from here, and you can always get on a plane and go see them for yourself!
Which special features/differences do you see in your classes in comparison with other institutions (schools or universities) where you may have studied previously?
I can go see what I have studied if I want to (e.g. Ireland).
What has been your favorite Academic Travel course, and why?
My favorite Academic Travel course was Scotland. Scotland has an extremely rich and diverse culture which is easy to see by visiting any pub in Edinburgh or any Thai restaurant in Glasgow (which was some of the best Thai food I've ever had). The people of Scotland are also some of the nicest and most approachable people I have ever met.
What are your general or specific career goals? How do you think studying at Franklin will help you achieve these goals?
My general career goal is to go into news, preferably to work for the BBC. Hopefully the international aspect of Franklin will help me out with that.
What do you like best about the campus or university?
I like the fact that the school is small, even if there are some drawbacks to it, but the feeling of walking down the streets and knowing most people is fantastic.
What were your first impressions of the university?
It seemed super-energetic and friendly.
What are you passionate about beyond university extracurricular activities?
Tennis, ping-pong, badminton and poker.
What do you do for relaxation/recreation?
I hang out with friends, play tennis, go on little trips and sometimes hikes.
Which clubs or activities are you involved in on campus and why those?
Tennis and ping pong because I'm very passionate about both.
What tips would you give to someone coming to Franklin University Switzerland from your home region?
They don't tend to go abroad, so it would be the best opportunity to see the world.
Is there any fun fact you wish you knew before you came to Franklin University Switzerland?
Peanut butter is not a big thing in Europe, and I wish I had known how delicious Swiss chocolate was before, so that I could have moved here earlier.
What surprised you most about Franklin?
Surprisingly, despite the relatively small size of Lugano, there are tons of things to do. If you just come slightly out of your comfort zone you may be surprised as to what's out there.
Tell us about an important lesson or epiphany you have had during your time here.
School isn't about grades. It's about learning.
Describe your typical day here at Franklin.
Wake up, shower, breakfast, class, see my friends, go out and enjoy my time with my friends.