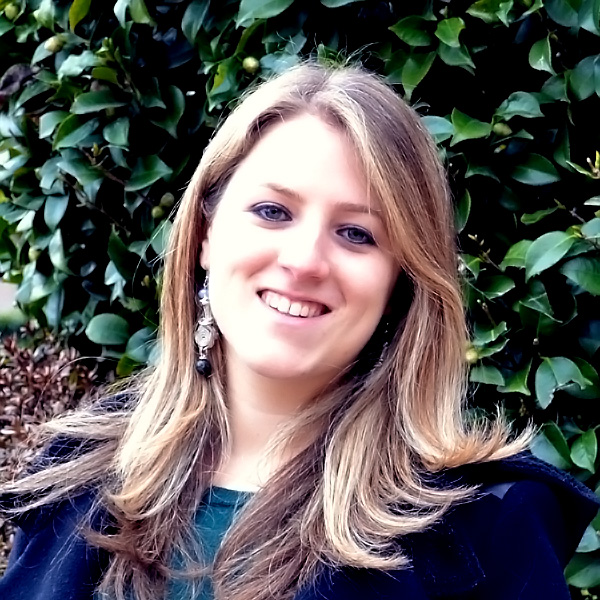 Hometown: Sao Paolo, Brazil
Nationality: Brazilian
Previous Institution: University School of NSU
Majors/Minors: Communication and Media Studies with minors in French, Italian and Management
Class of: 2016
Which universities and/or schools have you attended in the past?
University School of NSU
What is your international background?
I am originally from Sao Paulo, Brazil but I now live in Miami, Florida, USA.
How did you hear about Franklin University Switzerland, and why have you chosen to study here?
I had originally heard about Franklin at my high school's college fair. I had been looking for an international school, and when Cristi (the Regional Counselor at the time) told me it was in Lugano, a city I had previously visited and fallen in love with, I was immediately interested. When it came down to making the decision between Franklin and other schools I had been accepted into, I chose Franklin because I believed it would provide me with a great education and different experience from those of the schools in the US or in Brazil.
What is your major and why have you chosen this field of study? Is there a particular subject within this field that you find especially fascinating?
My major is Communication and Media Studies with minors in French, Italian, and Management.
Why do you think a student who is interested in your major might want to choose Franklin University Switzerland?
Franklin has a really well-rounded communications program. The classes are very interesting, and I have learned a lot from them. The interesting part about communications here is that you have a really diverse community from which you get the advantage of seeing several aspects of the field of communications at play.
Which special features/differences do you see in your classes in comparison with other institutions (schools or universities) where you may have studied previously?
One of the best differences is the small size of the class and the personalized attention we receive from the professors. I feel like at any point during the year, I can go to a professor's office and get help or ask questions whereas I know other colleges don't necessarily have this contact.
What has been your favorite Academic Travel course, and why?
My favorite Academic Travel course so far was Hamburg and Copenhagen with Professor Prisner (I don't remember the official name of the travel) during the second semester of my freshman year. Though the travel was predominantly upperclassmen, a few other freshmen and I were able to get into it. Despite the intense cold, which I am definitely not used to, the places we traveled to were beautiful and extremely interesting. The group, because of its diversity in academic interests and class levels, was also one of the best groups I've had on a travel. On the trip, I was able to revisit a few cities, such as Copenhagen and Warnemunde, that I had previously been to, allowing me to witness a completely different side of their architectures and lifestyles.
What are your general or specific career goals? How do you think studying at Franklin will help you achieve these goals?
Though I am not quite sure what I want to do with my career, I do know that I would like to work in a communications or marketing based field. I am currently majoring in Communications and Media Studies and minoring in Management, French, and Italian; and hopefully, this will be the pushing force through which I obtain my career path. My education at Franklin, regardless of my major, has taught me awareness of the world. I now almost fluently speak two more languages than when I arrived, and I dabble in two or three that I have learned through friends and experiences associated with the school. My Franklin experience has taught me multiculturalism beyond my field of communication. My time here has given me a well-rounded education and has taught me about politics, art, history, mathematics, business and more, all of which, especially in today's world, will allow me to succeed and grow in any future career.
What do you like best about the campus or university?
Franklin's campus is small, but very pretty. One of the best features for me is to look up on the way to class and see the mountains right behind the buildings, it is breathtaking.
What were your first impressions of the university?
My first impression was that of a small liberal arts school with a very tight knit community. I remember walking in the hallways and between campuses during Open House and feeling like everyone knew each other.
What are you passionate about beyond university extracurricular activities?
I am passionate about animal rights and volunteering. I am currently in contact with several shelters in the area in order to find out more about volunteering opportunities.
What do you do for relaxation/recreation?
It is really nice to relax and go around town on weekends and days off. When I'm not downtown or relaxing around Franklin with my friends, I am most likely hopping on a train to a different city (or country) nearby.
Which clubs or activities are you involved in on campus and why those?
I am one of the representatives of my country of Brazil in the Latin American club.
What tips would you give to someone coming to Franklin University Switzerland from your home region?
Be aware of the fact that Lugano is far. It's a hassle to go back and forth but ultimately worth it because of the experience.
What surprised you most about Franklin?
I believe I was most surprised about the quantity of different nationalities that I would meet here. Though I am Brazilian, I did not imagine that, by my third year, I would be friends with people from all over the world. I think that's the interesting thing about Franklin; it allows us to see beyond the geographical distances and recognize our often numerous similarities.
Tell us about an important lesson or an epiphany you have had during your time here.
The world is a much bigger and much more diverse place than we seem to think it is, but that does not mean you will not be able to become friends with people who were born on the other side of the world from you.
Describe your typical day here at Franklin.
My typical day at Franklin starts with me getting up in the morning (time depends on my first class) and walking up the hill to campus. Depending on my schedule, I go to my classes, have lunch with my friends, and maybe study or do work in the library or computer lab after class. In the late afternoon, I will either go for a run with friends or watch a movie with them. If I have homework, I will complete it or study, have dinner, maybe watch television and then go to bed.
Is there anything else you want to tell us?
I think most of the previous questions covered everything. Despite the distance from home, which admittedly is around a 13-hour trip, Franklin has allowed me to change, see, and experience things in a way that I did not expect. I have developed a family away from home that I know I will think of and take with me for the rest of my life.