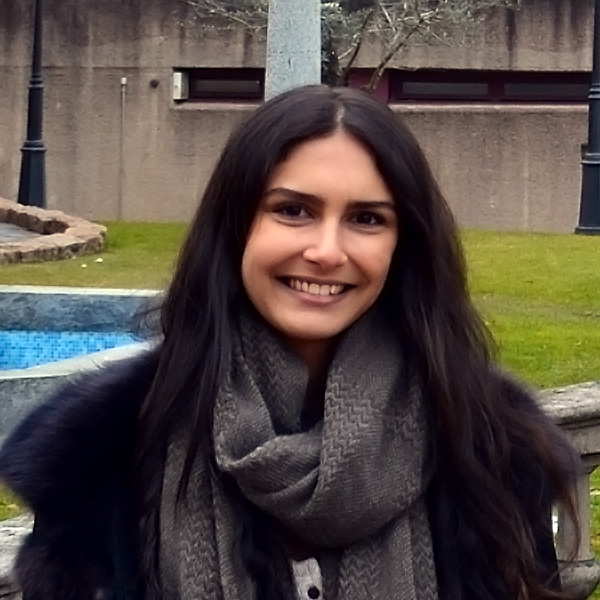 Hometown: Bahrain
Nationality: Austrian and Saudi Arabian
Previous Institution: Department of Defense High School
Majors/Minors: Comm. & Media Studies with a minor in Studio Art
Class of: 2017
Which universities and/or schools have you attended in the past?
I attended a Department of Defense High School in Bahrain before attending Franklin.
What is your international background?
My mother is Austrian. My father is Saudi Arabian, and I grew up in Bahrain.
How did you hear about Franklin University Switzerland, and why have you chosen to study here?
My sister attended Franklin University (2009-2013), and I have decided to follow in her footsteps. They also offer the major that I am interested in.
What is your major and why have you chosen this field of study? Is there a particular subject within this field that you find especially fascinating?
I am planning on majoring in Communication and Media Studies since it is such a vital part of everyday life. I find intercultural communication most fascinating, as I come from two very different backgrounds and have grown up in an international environment.
Why do you think a student who is interested in your major might want to choose Franklin University Switzerland?
Interacting with an international student body is a great way to learn about the field of communication.
What has been your favorite Academic Travel course, and why?
My favorite Academic Travel so far has been to Umbria. Not only did it give me the opportunity to experience central Italian culture, but it opened up doors to my growing art-related interests. I found the location perfect for learning about ceramics. The rural setting of the art studio helped me immerse myself into my artwork without any distractions.
What are your general or specific career goals? How do you think studying at Franklin will help you achieve these goals?
At this point, my career goals are far from specific; however, Franklin has been gradually helping me narrow down my options. The courses offered in the field of communications and studio art have helped me decide on branding and advertising as a possible career path. In addition, the Idea Factory Club at Franklin has given me new innovative business ideas to think of that correlate with my classes. I think the more classes I take the more specific my goals will become.
What do you like best about the campus or university?
I love the size. The Franklin community is small and personal; it feels more like a family. Additionally, everything is within walking distance, which is a plus.
What are your first impressions of the university?
Beautiful surroundings, friendly people and great atmosphere.
What are you passionate about beyond university extracurricular activities?
I enjoy drawing in my free time, which is another reason why I decided to study at Franklin, as they offer a Studio Art minor.
What do you do for relaxation/recreation?
I enjoy going to the lido by the lake on a nice sunny day.
Which clubs or activities are you involved in on campus and why those?
I recently joined the Arab Club because it makes me feel at home. It is great to be around the Arabic community when I am homesick.
What tips would you give to someone coming to Franklin University Switzerland from your home region?
Don't forget a rain jacket!
Is there any fun fact you wish you knew before you came to Franklin University Switzerland?
The first Eurovision song contest was held in Lugano in 1956.
What surprised you most about Franklin?
I have always been aware that Franklin is a small community; however, I was surprised to see how small it actually is upon immersing myself into the community.
Tell us about an important lesson or an epiphany you have had during your time here.
It's ok not to be ok.
Describe your typical day here at Franklin.
I do my homework first thing in the morning, and then I attend class. The rest of the day might be spent relaxing with my roommates and going downtown.