Friends of Franklin is an association of individuals who share an interest in the programs and well being of the University.
The association aims to create opportunities for members of the local community to support and engage in the life of the university, and for the university to engage in the life of the community.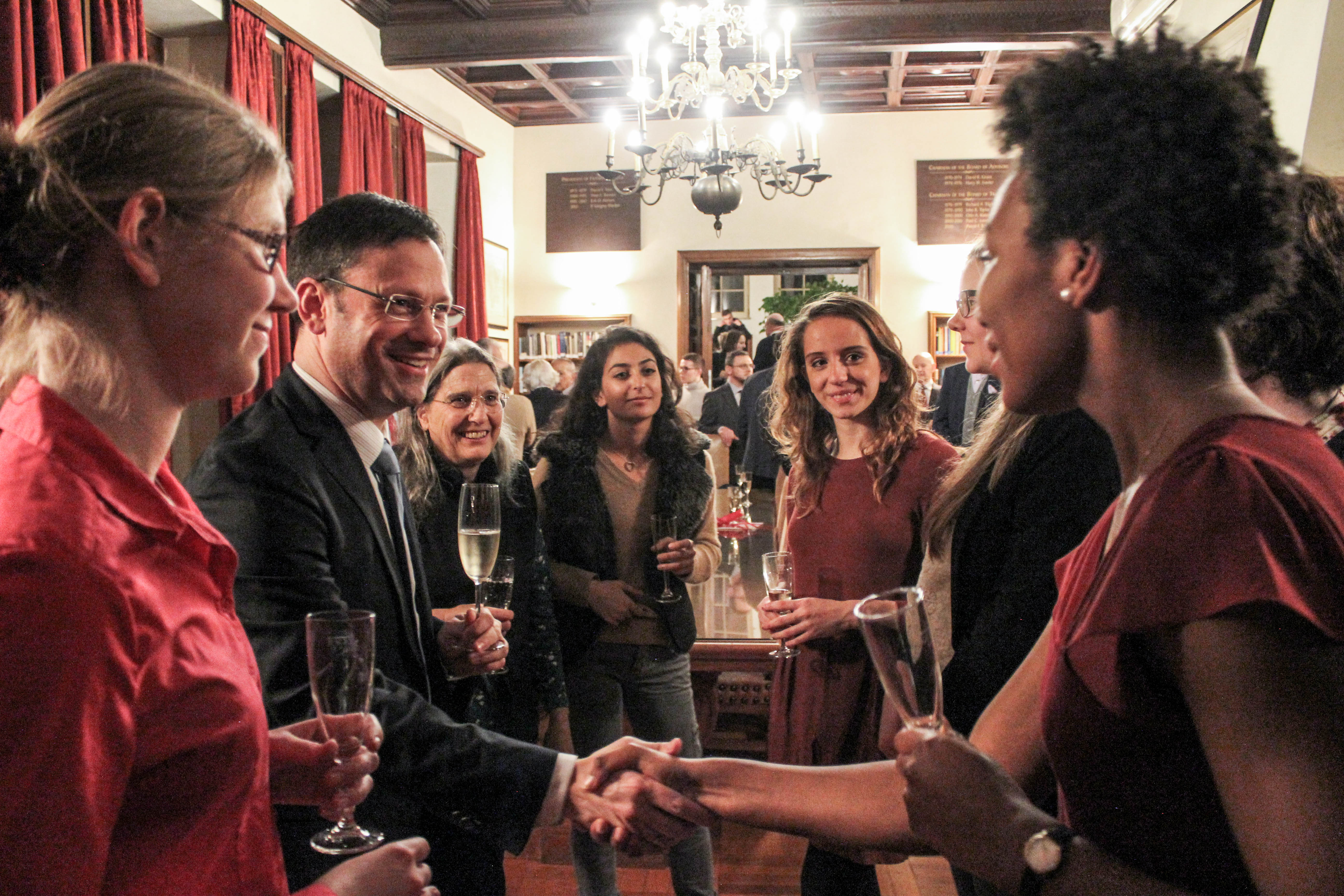 Franklin is delighted to offer distinctive benefits to the local community, such as access to university courses and public lectures/cultural events, faculty expertise, collaboration and partnerships, qualified student interns and volunteers for local organizations, and the use of university facilities for private events, among others.
Friends of Franklin are united by an interest in the university's activities and in the role the university can play in the local artistic, cultural, socio-economic and political landscape.
Members act as ambassadors for the university, fostering understanding in the greater community of the nature and value of Franklin University Switzerland as a unique institution - a private, non-profit university based on an Anglo-American model that emphasizes attention to students, small classes, critical thinking, intercultural experience, social responsibility and intense global engagement.
Joining Friends of Franklin
Membership of Friends of Franklin is free and comes with the following benefits:
Notification of Franklin lectures on topics of interest to the community

Invitation to regular Friends of Franklin events

Preferential access to auditing select Franklin courses each semester

Preferential access to attend specially designed brief courses and continuing education

Guaranteed seating for 2 people at FUS public events (requires booking/confirmation)

Access to University Libraries (on-site use, non-peak periods)

20% discount at FUS Bookstore (non-trade book items)

If you are interested in becoming a member, please complete and submit the form below.
*Required fields