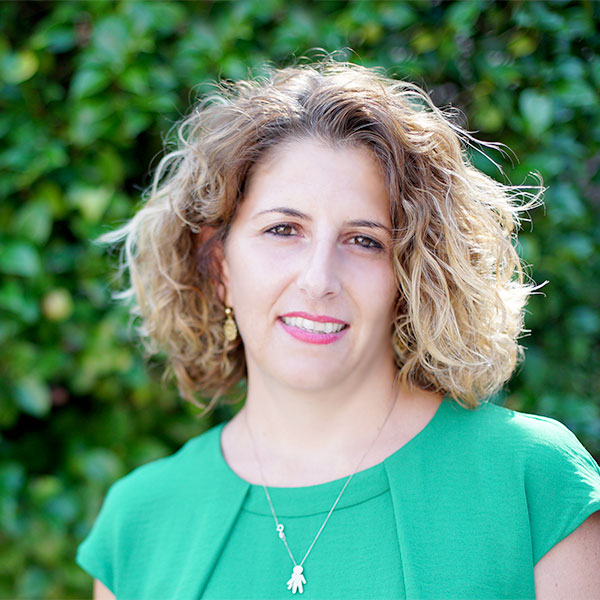 Giulia Miniero
Associate Professor of Marketing
Ph.D. in Business Administration and Management, Bocconi University, Milan, Italy
Master Degree in Economics for Arts, Culture and Communication, Bocconi University, Milan, Italy
Office: Kaletsch Campus, Faculty Office 1
Phone: +41 91 985 22 78
This email address is being protected from spambots. You need JavaScript enabled to view it.
Profile:
Giulia Miniero obtained a Ph.D in Business Administration and Management from Bocconi University in 2011. Prior to joining Franklin University Switzerland, Professor Miniero was a post doctoral researcher at the Università della Svizzera Italiana (Lugano, Switzerland) and Brescia University. She is also fellow of the Marketing Department of SDA Bocconi School of Management, in Milan, Italy.
Since 2013, she has taught a variety of courses at Franklin, such as Marketing, Integrated Marketing Communication, Consumer Behavior and Digital Marketing. Professor Miniero is interested in investigating how consumers make decisions and process information in the context of cultural and artistic consumption, and how communication and branding strategies influence individuals. Her articles have appeared in Psychology and Marketing, the International Journal of Research in Marketing, the International Journal of Consumer Studies and the Journal of Consumer Marketing.
Journal Publications:
Addis, M., Miniero, G., Ricotta, F. (2018) "Building brands through experiential events: when entertainment meets education", African Journal of Business Management, vol 12 (20),pp 596-608
Addis, M., Miniero, G.,Soscia, I., (2018) "Facing contradictory Emotions in Event Marketing", Journal of Consumer Marketing, vol 35 issue 2.
Codini, A. P., Miniero, G., & Bonera, M. (2018). Why not promote promotion for green consumption? The controversial role of regulatory focus. European Business Review, 30(5), 554-570.
Miniero, G., Addis, M., Rurale, A. (2014) "Effects of arousal, dominance and their interaction on pleasure in cultural environment", Psychology and Marketing, vol 31, issue 8, August, DOI: 10.1002/mar.20723
Miniero, G. Codini, A., Bonera, M., Bertoli, G., Corvi, E. "Being green: from attitude to actual consumption", International Journal of Consumer Studies, vol 8, issue 5, August DOI: 10.1111/ijcs.12128
Hornik, J., Miniero, G., "Synchrony Effect on Customers' Response and Behavior", International Journal of Research in Marketing, vol 26, issue 1, 2009, ISSN: 0167-8116
Jarach, D., Miniero, G., Zerbini, F., "When legacy carriers converge with low cost: the hybrid approach of Brussels Airlines", Journal of Air Transportation Management vol 15, issue 6, ISSN: 0969-6997, (IF:0,931)
Hornik, J., Miniero, G., "Synchrony Effect on Customers' Response and Behavior", Recanati Business School (Tel Aviv) Working Paper Series, n°3, 2007
Ashkenazi, T., Miniero, G., Hornik, J. (2006) "Exploring the Intentional Gap Between Signing an Organ Donor Card and Actual Behavior : Comparing the Jewish State and Christian Italy", Journal of International Consumer Marketing, vol 18, issue 4, ISSN: 0896-1530