Airone is a four-floor residence hall that students of all grade levels call home. It offers a convenient location between both Main and North campuses and is truly at the heart of campus life. Airone is right above the Falcon's Nest, our student lounge, which makes it easy to go downstairs to watch movies, get coffee or use one of many school computers. Additionally, student groups host numerous programs in the Falcon's Nest, which makes living in Airone a prime spot for attending these events.
Gallery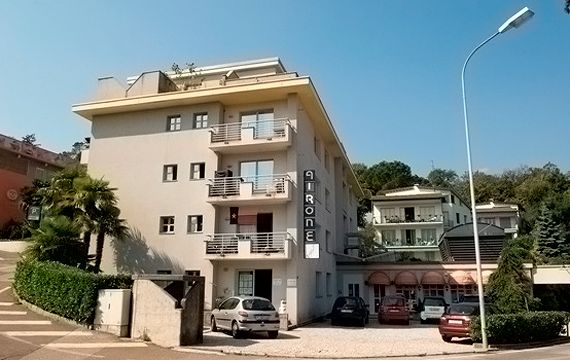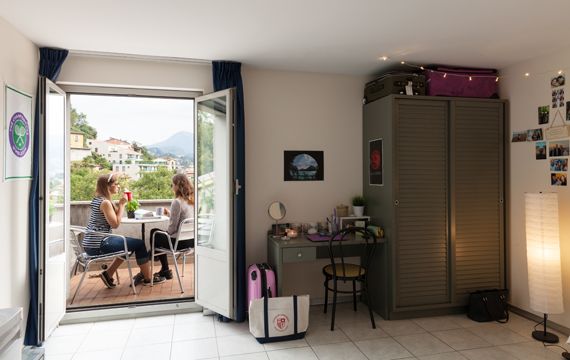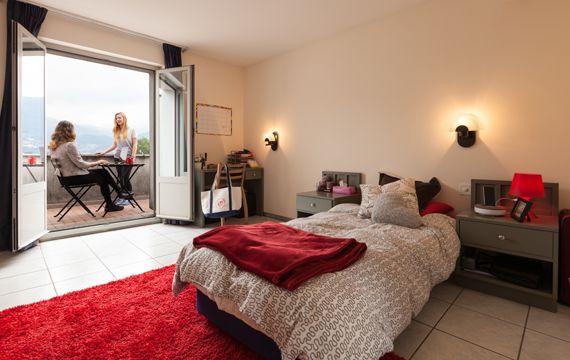 Click the markers in the map for more information.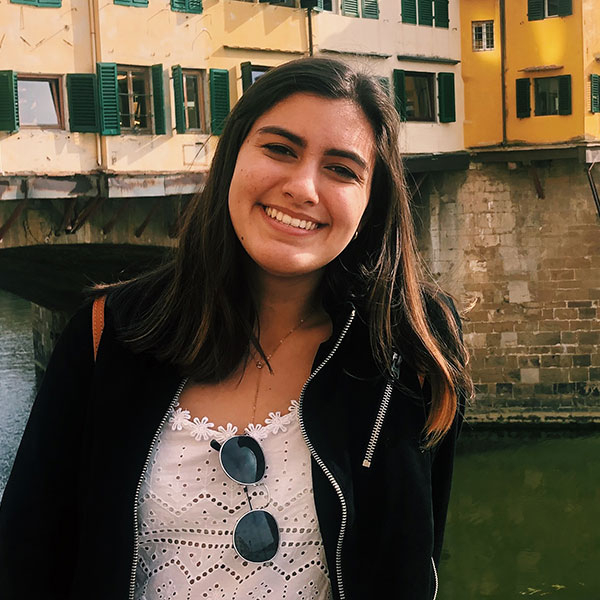 Airone has a very central location, a short walk from both campuses, and right around the corner from the nearest bus stop. It is also home to the Office of Student Life and the Falcon's Nest, a common meeting place for all students, making it an ideal place to meet new people.
Gabi Teerlynck-Aviles, Airone Resident Assistant