The New C building, designed by the award-winning Italian firm Flaviano Capriotti Architetti, under construction by the Ticino-based building company Giovanni Quadri SA, and coordinated by architect Mr. Ceccarelli from AFRY, is scheduled to open in Fall 2022.
The exterior shape of the construction symbolically resembles the profile of a book and includes single, double, and four-person student apartments. Residents share the common kitchen, living room, and bathrooms with up to four roommates. There is one bathroom for every two residents in each apartment.
The ground floor will host a new, dynamic student center, a place for students to meet, get together, or relax and modular event spaces. This same floor is also home to the Office of Student Life and the Taylor Institute Conference Room, Health Services, as well as the Office of Career Strategy.
Located on the top floors are student apartments with views of Lake Lugano. Next to the main building is a tower-like structure that utilizes photovoltaic louvers to produce energy. This section of the complex will have a fitness center with high-tech exercise equipment located on the top floor, a 100-seat auditorium, and a state-of-the-art projection and sound system. Last but not least, the internal courtyard of the New Building complex will include the Angela Fowler Atrium and a spectacular landscaped space, the "Garden of Light", a special wellness garden in which students can gather to connect and find peace. 
Gallery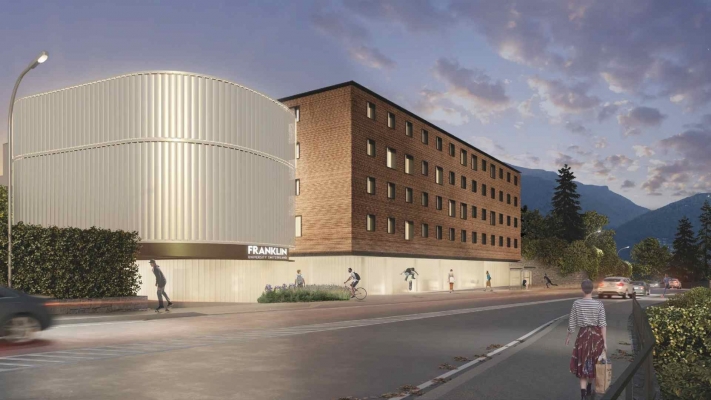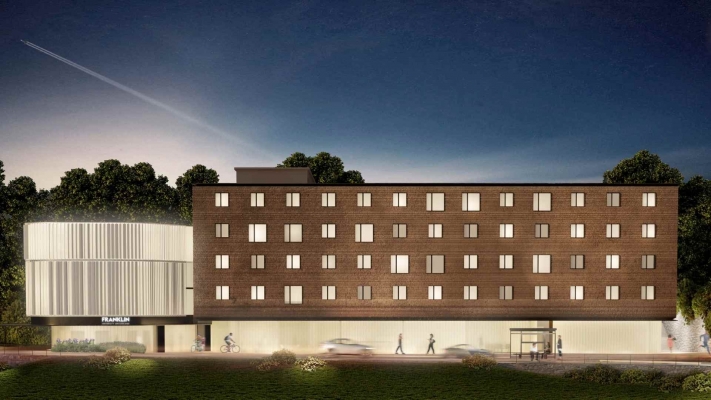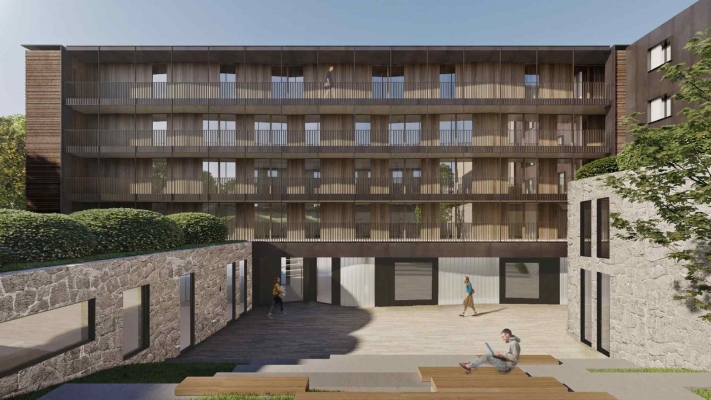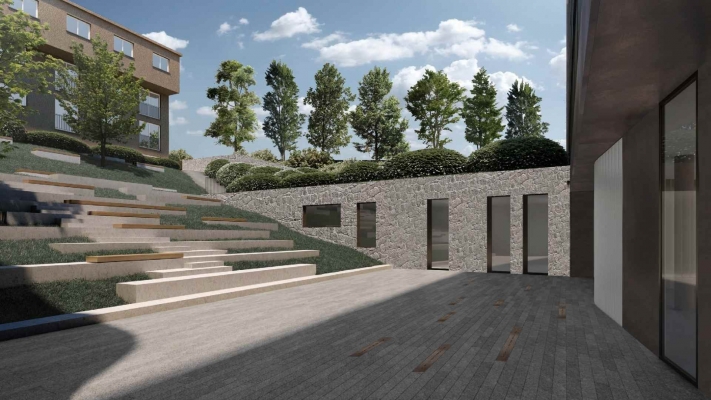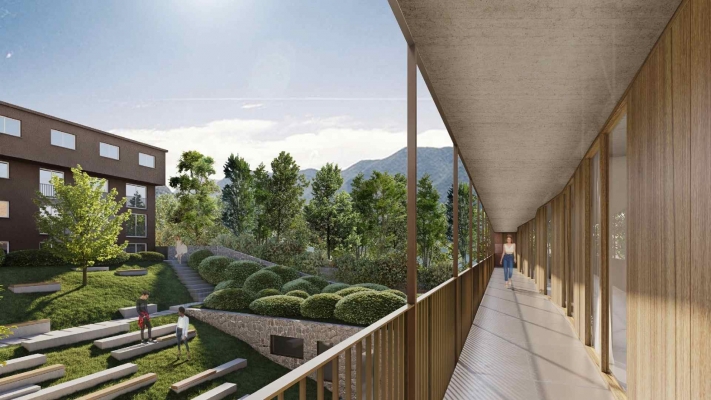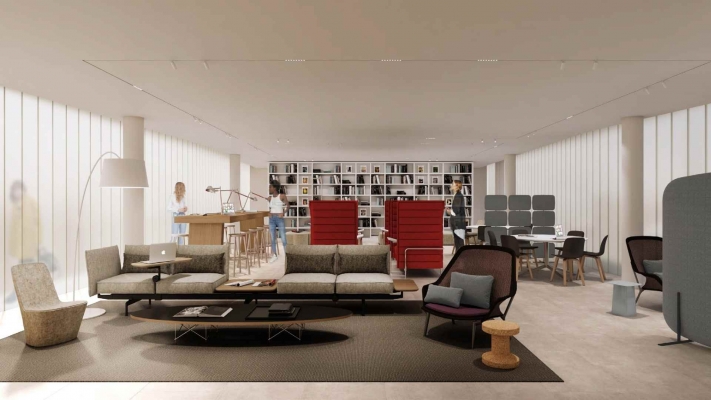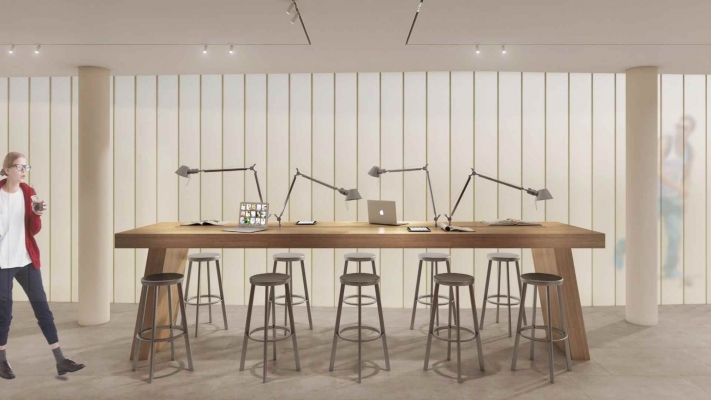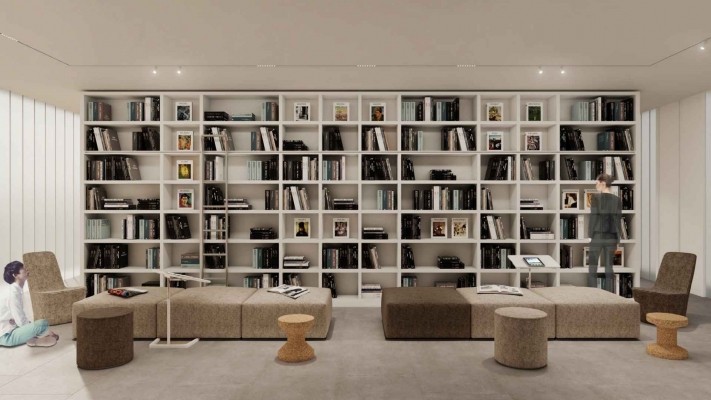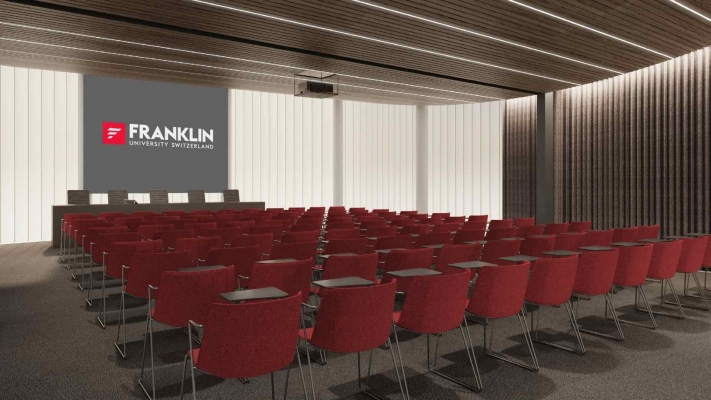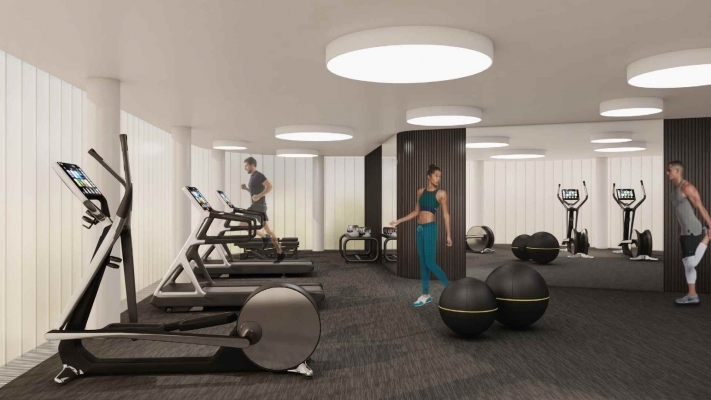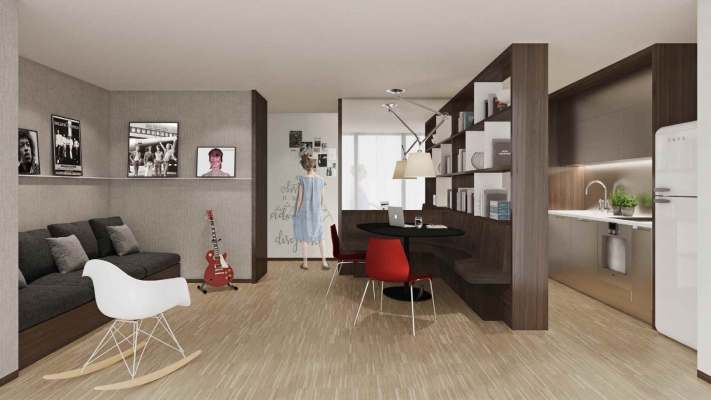 Click the markers in the map for more information.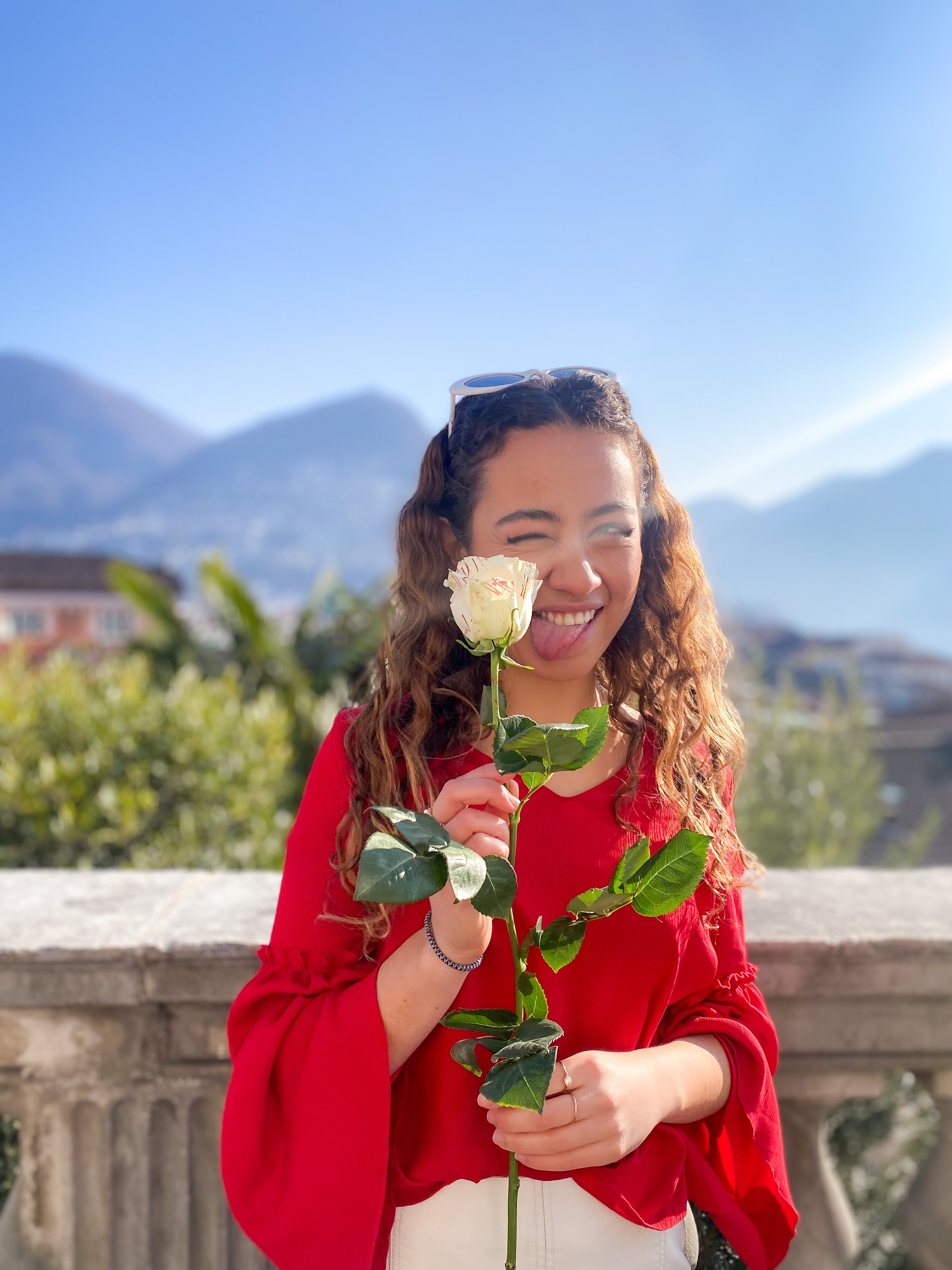 Hello and welcome! New C is part of the New Building complex, with Kaletsch campus, the Grotto, the library, a small corner shop, and the bus/ tram stop all within a five-minute walk. New C is a brand new building and will open this August, and each apartment has its own kitchen and accommodates one, two, or four people.  
Ana Centeno Diaz and Florence Müller, New C Resident Assistants