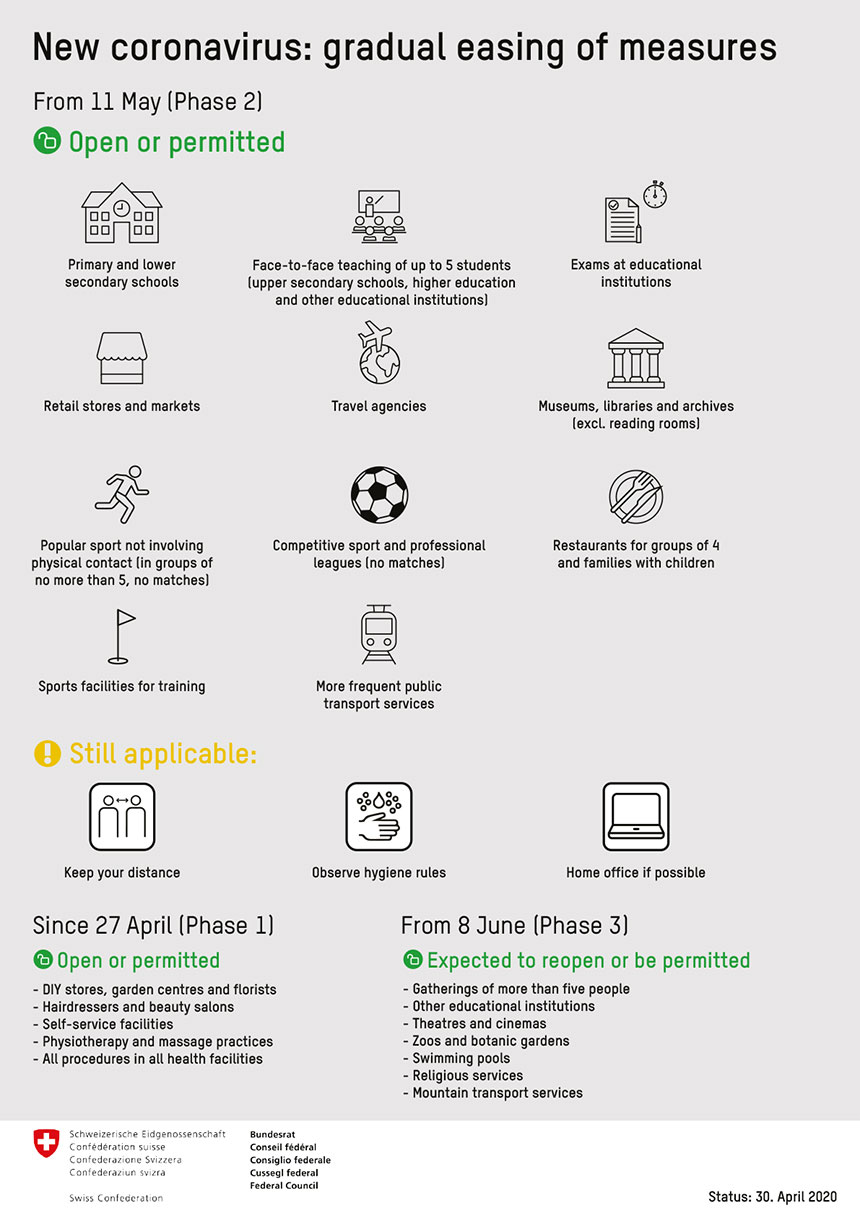 On May 11, the Swiss Federal Council will initiate phase 2, which further eases the COVID-19 restrictions currently in place.
Easing measures remain cautious but optimistic. Some businesses and institutions will be allowed to open under specific guidelines. They must take suitable precautionary measures, and rules of hygiene and social distancing will still apply. Establishments affected by these new steps will be: primary and lower secondary schools, retail shops, markets, museums, libraries, certain sports facilities, and restaurants. For more information, see the full list of May 11 easements.
Classroom teaching of up to five students will be permitted in upper secondary schools and higher education. This also applies to educational institutions, such as driving schools and language schools. Public transportation will return to standard operations. For timetables, see the official sites. Travel restrictions on those entering into Switzerland will be relaxed.
The final phase 3 of the national restoration plan is set to begin as of June 8, pending a Federal Council decision on May 27. For more information on the measures in place, please check the Coronavirus Updates section on the website: www.fus.edu/coronavirus.