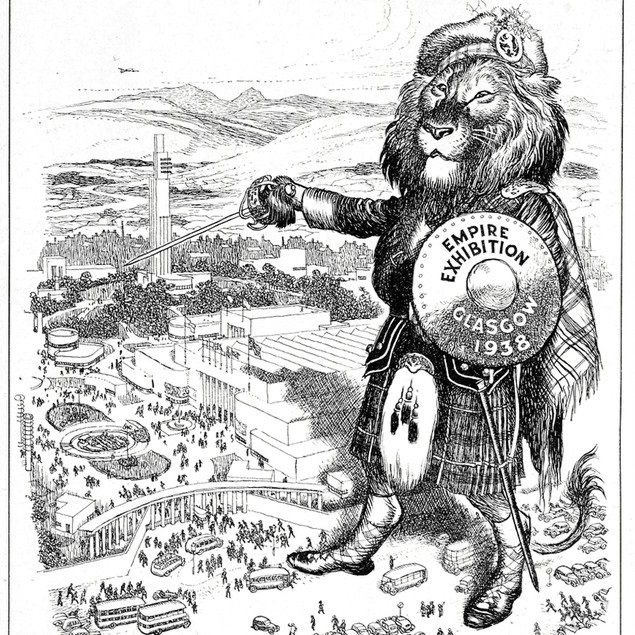 Peat turns the 1938 British Empire Exhibition into a looking glass, reveals tensions in Glasgow during the emergence of our modern Britain.
Franklin's Alexandra Peat was just published in a special issue of the Open Library of Humanities (OLH). Entitled "Writers and Intellectuals on Britain and Europe, 1918-2018," the issue deals with the timely question of Britain's complicated relationship to Europe and the Empire. It's a fascinating read, giving depth to the story of the British Empire which, even today, finds itself at odds with Europe.
Peat turns the 1938 British Empire Exhibition into a looking glass, revealing tensions in Glasgow during the emergence of modern Britain. This exhibition, held in Glasgow, was the last of its kind. It was a spectacular event that celebrated the British Empire and sought to bring global attention to Scotland. It was a celebration of "empire" at a time when anti-imperial movements were growing in strength across the globe, and a hopeful expression of peaceful world unity at a time when war seemed increasingly inevitable. This essay considers the ambivalences at the heart of this exhibition through readings of various literary responses to it in contemporary journals, the popular press, and ephemera. It argues for the particular significance of the location for the exhibition as Glasgow, 1938 becomes a significant place and time to view the emergence of modern Britain.
Alexandra Peat is an Associate Professor of Literature here at Franklin University Switzerland. She offers courses on modern and postcolonial literatures, including a First Year Seminar on the theme of home. She also leads an Academic Travel course on song and storytelling in Scotland. She teaches in and co-directs the interdisciplinary minors in Media Production and Publishing, and Postcolonial Studies. Professor Peat is interested in the modernist culture of exhibitions and is currently working on a book which considers exhibition culture's impact and influence during the interwar years in Europe.
Read her latest publication: 'Scottish Internationalisms at the 1938 Empire Exhibition: Between Britain, Europe, and Empire.'