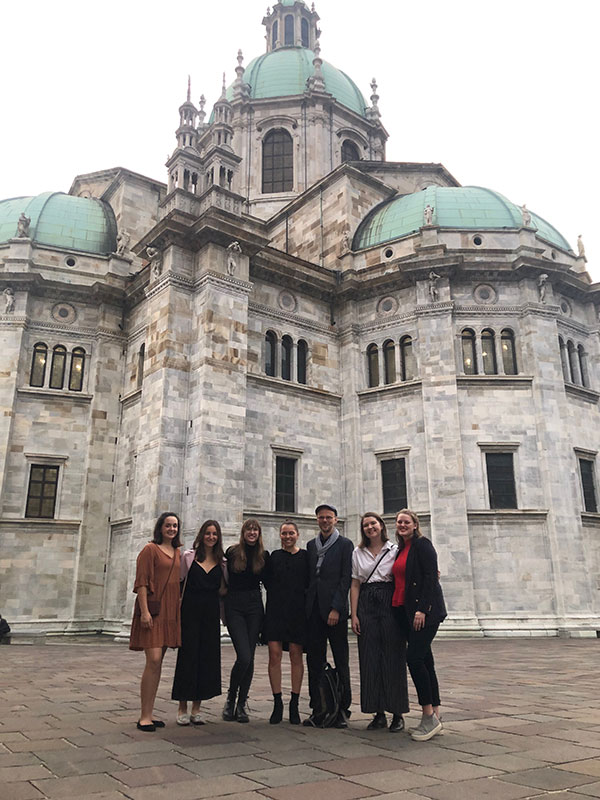 In Fall 2009, Franklin University Switzerland started offering undergraduate students the opportunity of additional intellectual stimulation through the Honors Program, including discussing course content more in-depth in the format of yearly seminars and ad-hoc tutorials formats. The challenging program was developed thanks to the joint effort between Professor Marcus Pyka – Associate Professor of History and Honors Program Director – and James Jasper '11 – today a member of the Alumni Council – who both wanted to deliver exceptional educational courses for students showing academic excellence and seeking to do additional research, further expanding insight and thought patterns. An Honors Logo was likewise created representing the gate in Parco Ciani, Lugano, designed and referred to as the "gateway to knowledge" by alumna Meghan Canale '10.
Today, this academic interdisciplinary program offers an extensive agenda to explore from: Honor Events, Guest Lectures, annual Seminars and Tutorials. According to Professor Pyka "each discussion is a sign of the constant enthusiasm and idealistic support of Franklin's Faculty for the intellectual growth of our students." This extra time to meet allows for a deeper understanding of the surprising relations and connections between different disciplines, coping with complexity, boosting critical thought and dialectical communication. Professor Pyka also stressed the close interaction and collaboration between expert Faculty and students. It is a noble initiative because, as of today, there are very few financial means dedicated to this project, although Franklin supports the work of the student-run Honors Society with a dedicated budget for library resources, visits from guest speakers and other related activities. The core pieces of the Honors Society's activities are its so-called Learned Conversations – unique-to-Franklin student-run round-table discussions, open to the whole Franklin community – as well as guest lectures, and the Honors Showcase at the end of the Spring semester, in which the Honors Seminar and the Honors Senior Research Theses are presented to the Franklin community.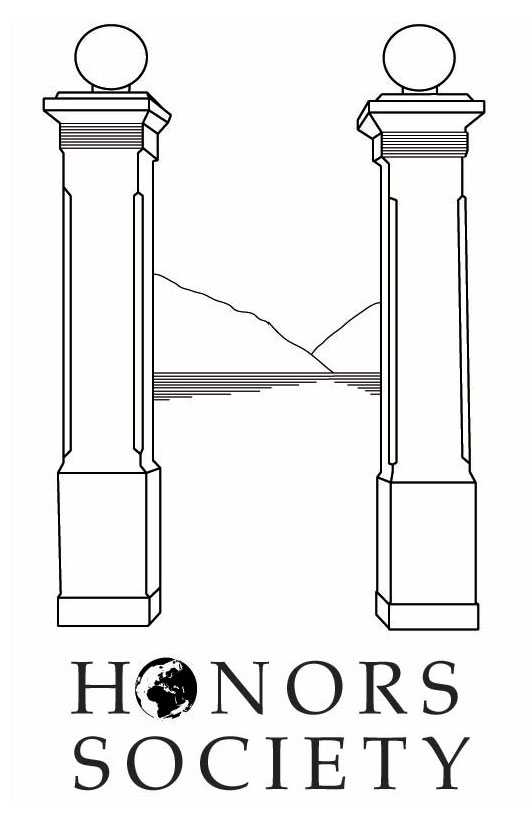 Spring 2021 Honor Seminar deals with "Treason Accusations: History of a Political Tool", exploring the development of the accusation and wide-spread use of the word "treason" through the ages. The next Honors Event will be a Learned Conversation, titled "My Life on TEAMS: Is Social Media Fracturing or Creating Communities?". It is scheduled to take place Friday, February 5, 2021, examining how social media has increased access to new ideas and communities, but may also be fostering a problematic environment. All members of the Franklin community are cordially invited, so be sure to tune in at 7:00 p.m. For more information on the virtual event please email Professor Pyka at This email address is being protected from spambots. You need JavaScript enabled to view it..
Learn how to join the Honors Program.