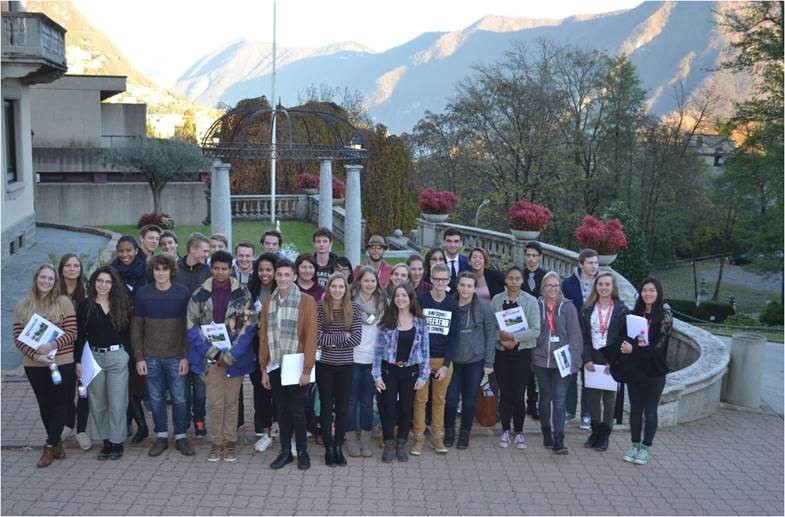 This past November 2016, Franklin was privileged to welcome a delegation of 35 Swiss high school students from all around the country. Armed with energy and enthusiasm, the students participated in Franklin's first Academic Summit organized by the Admissions department in cooperation with the Department of International Relations and Political Science and the Political Discourse Society (PDS).
The summit opened with an informal lecture on the "Rise of Populism and its Implications" after which students and professors chose one of three workshops to further explore key points brought up during the lecture. The first workshop, "After the U.S. Elections", offered a platform to express opinions regarding the outcome of the recent U.S. presidential elections, the role of the media and the impact it may have on Switzerland, while the second, "How to Brexit? Can Switzerland Provide a Model for Britain?" looked at ways in which the United Kingdom and Switzerland could try and leverage their positions with the European Union. The third workshop, "Populist movements and the refugee crisis" focused on the significance of the numbers listed by statistics and the media when properly contextualized.
The positive energy felt by the Franklin students collaborating at the summit was mirrored by those visiting. Everyone was at ease by the time the group dinner began and conversation continued to flow among all students participating. After being shown their residences for the night, the group was invited to attend that evening's Student Government Association event, in order to better experience what studying at Franklin is like.
As International Relations major Nacho Chachibaia, class of 2017, said, "This is a great way to introduce the American liberal arts education to Swiss students and at the same time it allows for the international students already enrolled at the University to get involved and meet more people from the Swiss community."
The Admissions department is looking forward to hosting next year's Academic Summit on April 1st, 2017. If you are interested in receiving information about these future events, you can get on our contact list by filling out the Admissions event registration form. As always, feel free to contact us at any time for further information about attending the university.