Born and raised in Amman, Jordan, Majda Dakkak's '15 decision to attend Franklin was validated the moment she stepped out of the train to the sight of Monte Brè for the first time. Lugano looked magical and she knew she would love it. Franklin's combination of liberal arts, American education and its location in Switzerland was "the best of all worlds."
Six years on, with the experience still fresh, she often recalls her memorable times there. Whether it be a "funny moment at the grotto; a perfect day in town; an eye-opening experience in a course or simply an amazing time on travel," each of those moments made Franklin the special experience that it was to her.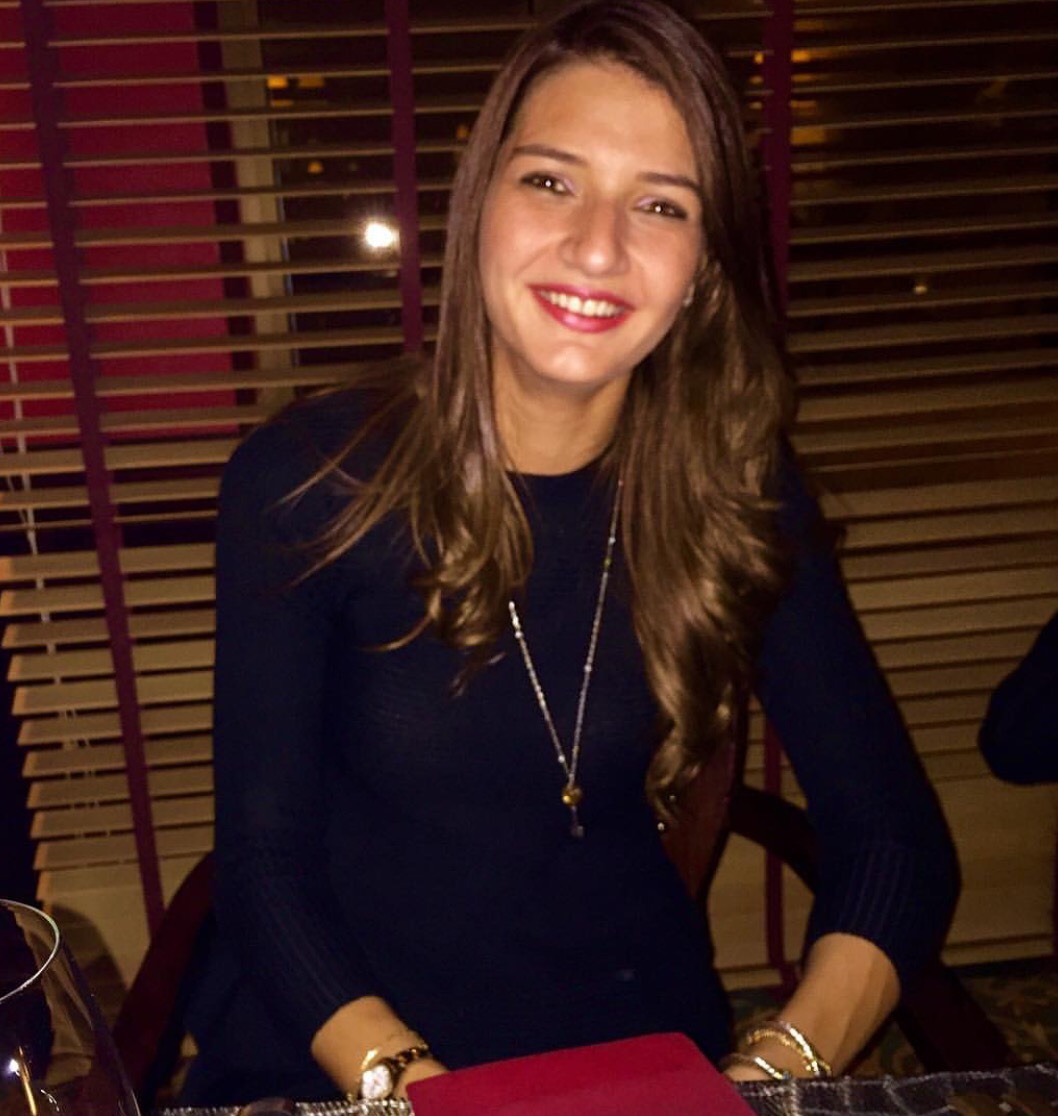 Majda took full advantage of all that Franklin had to offer and believes her cultural experience, the opportunities she was provided, and the support she received from the faculty and staff allowed her to easily transition from student to society. In addition to providing a solid academic foundation, Majda feels that "Franklin gives you the opportunity to live moments that stand out in almost every experience we go through." Franklin gave life to her passion for education and has played a major role in what she does today.
Majda graduated from Franklin in 2015 with a double major in Communications and Media Studies and Comparative Literary & Cultural Studies and a minor in Management. During her senior year, she participated in the Tucker Family Fellows Global Internship Program, a program designed to help foster connections between alumni and current students in career preparation.
With the help of the program, Majda achieved a one-month internship with one of the Royal Education Initiatives of Her Majesty Queen Rania Al-Abdullah, the Association of Queen Rania Award for Excellence in Education. Her Majesty Queen Rania Al-Abdullah created the Award to promote educators and restore teaching as a noble profession to remind society of the critical role that education has in developing future generations. Recipients of the Award receive a financial reward, a higher ranking at the Ministry of Education as well as professional and academic development. It did not take long for Majda to find success as the Media and Communications Officer for the Association shortly after she graduated.
One of the best aspects of Majda's current position is having the opportunity to see the impact of such an award and initiative on educators in Jordan. "Witnessing the positive influences of motivation and recognition of educators feeds into my goal of service above self." Shaping the future of education and helping others is something that drives Majda to do her best. The Association of Queen Rania Award for Excellence in Education recently held a Royal Ceremony on December 13 where they announced the winners of 2016 who are continuing to motivate excellence in the field of education.
Majda carries the legacy of many educators who have a positive influence on her. Her passion for education was first initiated by her mentor and role model, Mrs. Haifa Najjar, a school principal and a member of the Upper House of the Parliament in Jordan. Her ardor for leadership, social change, and social justice were brought about by the many opportunities she encountered through her Life Long Learning Scholarship Program at Franklin. This was also strongly aided and supported by the teachings of Professors Vogelaar and Sugiyama and Dean Steinert Borella, her advisor and thesis supervisor. All of this had and still has a tremendous impact on Majda's life and career.
Though successful in her new role, Majda admits that the Franklin "vibe" is something she misses the most. She describes this vibe as a "simple yet special moment of silent unity which always filled me with positive energy." According to Majda, whether walking down Via Ponte Tresa or meeting friends from different parts of the world, every moment provided a learning experience.
Well into her life post-Franklin, Majda shares advice for new, current and recently graduated students. She wants new Franklin students to go in with an open heart to the various experiences Franklin has to offer. Majda believes Franklin offers a platform for travel and exposure through courses and interactions. "What makes Franklin special is the space it gives you to explore and expand. Never take that for granted, it makes all the difference." Her advice to current students would be to experiment, travel, keep an open mind to learning, and explore what their passion really is. She adds that "you will never be 100% certain about what you want to do, but finding something that drives you, challenging yourself and stepping out of your comfort zone is essential to reaching new heights of knowledge, and passion."
And if you are a recent graduate like Majda, she hates to break it to you but "you will miss Franklin all the time. But hopefully missing Franklin so much will help you remember what your experience has taught you, giving you the drive to grow and become a better version of yourself. As Franklin students and alumni we are proof of beautiful global unity."