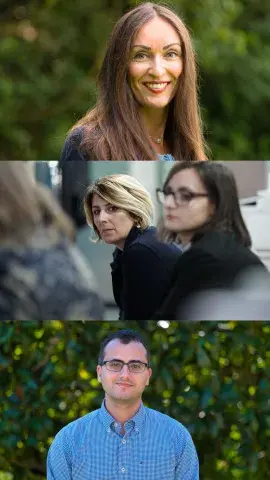 A research paper co-authored by Vera Dianova, Giulia Miniero, and David Suleiman entitled "Towards an open innovation ecosystem in the cultural industry: The bright side of trust and the dark side of measurement," was published on January 17, 2023 in the Journal of Philanthropy and Marketing.
The paper explores and analyzes the concept of open innovation ecosystems in the context of cultural industries, taking inspiration from the real experience of the Lugano Dance Festival organized by LAC Lugano in 2022. Despite the increasing attention given to the idea of innovation ecosystems in academic literature, there has been limited exploration of the concept's application to the cultural industries, particularly to philanthropically funded cultural initiatives. This study seeks to address this gap by examining the factors that have enabled a nascent open innovation ecosystem to emerge in the cultural industry.
The authors employed a primary qualitative data collection method that involved in-depth interviews with stakeholders, observation, and immersion in the field. The study focuses on a philanthropically-funded cultural initiative and uses the ecosystem-as-structure conceptual framework to study the critical components and characteristics of the emergent ecosystem from the viewpoint of key stakeholders.
The findings of the study reveal a number of essential factors that are crucial elements of success for the emergent ecosystem. The research highlights the managerial practices and strategies that facilitate the success of philanthropically-funded artistic initiatives, which foster the creation of a new open innovation arts ecosystem.
This research provides valuable insights for academics interested in utilizing the open innovation ecosystem framework for the analysis of emerging ecosystems, particularly in the cultural industries. Furthermore, the study provides a unique and valuable perspective to managers and leaders in the cultural industry and in philanthropic organizations. The findings of this study can inform the development of policies and practices that foster open innovation ecosystems in the cultural industry.