Our small cohort model encourages students to challenge and be challenged… to invest time in reflection and feedback.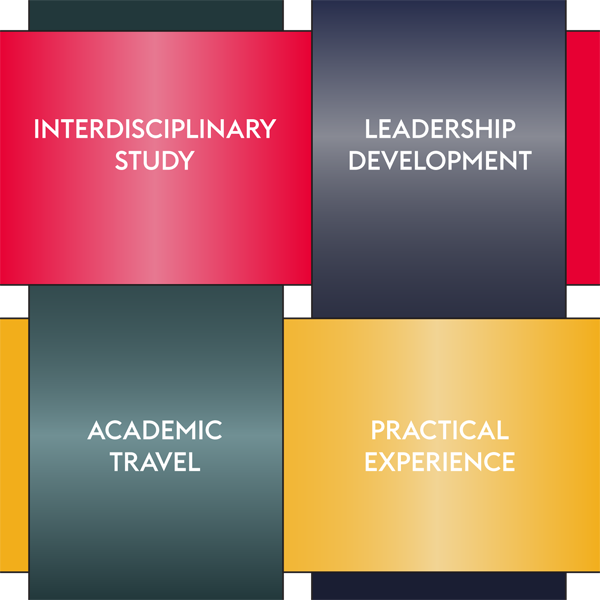 Our teaching philosophy is entrepreneurial: we work with organizational leaders to adapt our course content and methods to meet the global challenges that leaders face today.
Graduate studies is centered around four pillars:
A team of highly qualified faculty members and professionals contributes to designing each of these pillars.
We believe in a new kind of international graduate education that is grounded in:
Intellectual and cross-cultural interchange
Theoretical and experiential learning
Inquiry, analysis and critical thinking
Our cohort model emulates the workplace, where teams are made up of individuals from a variety of backgrounds. Each year, the dynamic is unique, shaped by the individual attributes of the cohort. This method enables students to acquire the skills they need while learning from each other and from the team experience.
Franklin University Switzerland is also a signatory to the Principles for Responsible Management Education, PRME. The PRME are inspired by internationally accepted values such as the principles of the UN Global Compact, and they influence all of the work we do in the management area and beyond.