From July 2nd to July 7th, 2017, Franklin hosted a five-day, interdisciplinary teaching and research workshop devoted to Border Studies. Co-sponsored by Kenyon College, we were delighted to welcome faculty members from nine of the Global Liberal Arts Alliance (GLAA) schools to campus.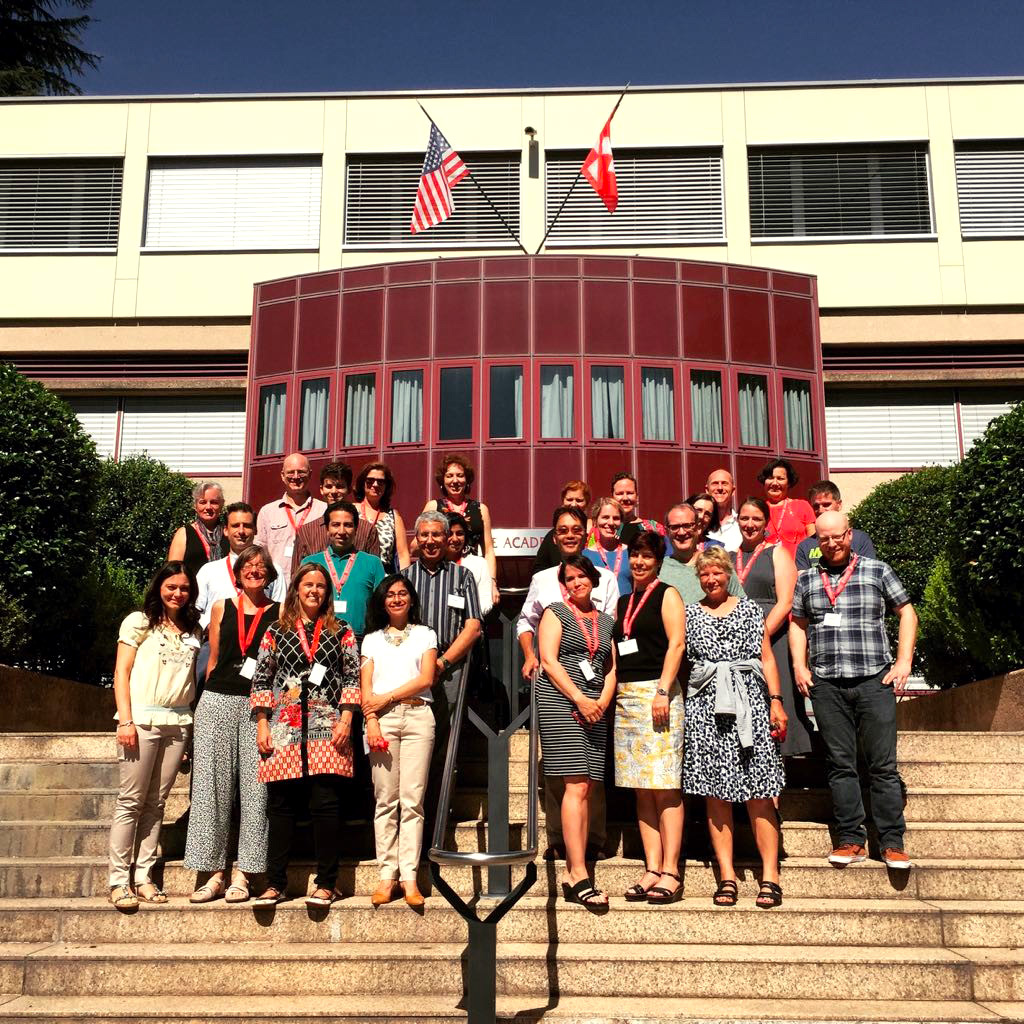 The workshop focused on the various nuances of teaching, research, and institutional cooperation among the participants, and included a field trip to Gandria and the Swiss Customs Museum to explore border issues in Switzerland. Key questions included the following: how can faculty at institutions in the US, Europe, and Africa collaborate on shared research projects that center on borders? What shared interests do faculty have? How are faculty incorporating the topic of borders into their teaching? And, are there particular classes that faculty teach that are suitable for further development and global collaboration? Each participant shared a brief presentation in one of the three organizational categories.
Dr. Sara Steinert Borella, Dean of Academic Affairs, expressed her enthusiasm for the success of the workshop: "While it can be difficult to organize a workshop that crosses disciplines and continents, we couldn't be happier with the projected outcomes. I was impressed with the quality of the initiatives happening on the various campuses and I am enthusiastic about the number of institutional, teaching, and research collaborations that the conference seems to have generated. I look forward to moving on to the next steps in connecting our diverse institutions through Border Studies."
Dr. Ann Gardiner, Director of the Writing and Learning Center, who co-organized the workshop, was also enthusiastic about the generation of ideas at the workshop, noting the "multiple ways that faculty from many different continents and disciplines worked the exploration of geo-political borders into their classes."
Dr. Bernd Bucher, Assistant Professor of International Relations and co-organizer of the workshop, added that he was especially impressed "with the focus of participants to move from a meet and greet setting to formulating specific and concrete projects. I really look forward to the fruition of these projects which will further integrate GLAA schools and facilitate both research and teaching collaboration."
Border Studies has emerged in the last decade as one of the fastest growing interdisciplinary fields of the 21st century. At present, however, little research exists on the pedagogy of Border Studies, including how to integrate Border Studies into a broad liberal arts curriculum. Moreover, certain areas within the liberal arts are decidedly absent from the debate, particularly in the humanities. Lastly, Border Studies research itself tends to be entrenched in its own border issues, with scholars focusing on certain geographical areas, primarily Mexico and the European Union. The interdisciplinary teaching and research workshop aimed to challenge such borders and served as a common platform to initiate a conversation among Global Alliance member institutions to consider ways in which the Global Liberal Arts Alliance can strengthen collaboration through publishing endeavors, faculty exchange, and student-oriented, short-term study abroad programs.
Franklin is looking forward to continuing its contribution to an evolving interdisciplinary field in the hopes of stimulating conversation about borders and how to view them as an area of teaching and learning.