<! img class="caption" title="TedX Lugano 2016" src="/images/leader-photos/tedx-lugano-2016.jpg" alt="" itemprop="image"/>
Suzzette Abbasciano '07: Learning Through Living
Thanks to Franklin, Suzzette Abbasciano '07 has become a successful analyst and investigator, as well as someone who understands the world. But it wasn't always that way. Born in New Mexico and raised in Arizona, for Suzzette college would be a way to see the world.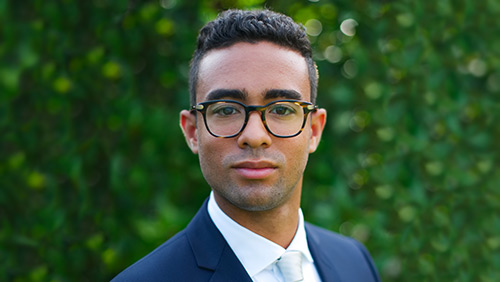 Master's Degree Student John Junod to Intern at Logitech Headquarters in Lausanne
Current Master of Science in International Management (MSIM) student, John Junod '18, has received an offer to intern at Logitech international S.A., at their headquarters in Lausanne, Switzerland. He will begin his 6-month paid internship shortly after graduating this upcoming May.
---
Leading Through Compassion
From Germany, to Canada, to Malaysia, to the United States, to Venice and finally to Franklin, Professor Johanna Fassl has made an impact on her students, peers and friends. A professor of Art History and Visual Communications, she has an eye for not only the arts, but humanity in itself.