<! img class="caption" title="TedX Lugano 2016" src="/images/leader-photos/tedx-lugano-2016.jpg" alt="" itemprop="image"/>
Franklin students, faculty and staff are active and involved in many academic and social initiatives. Our calendar is full of events organized by faculty and students for learning and interaction that go beyond the classroom environment. Take a few minutes to read our stories and find out how our students and faculty are succeeding in their endeavors all over the world.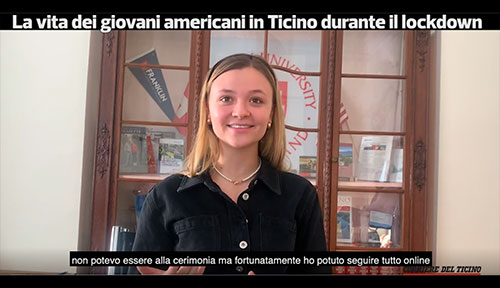 Corriere del Ticino Interviews Students
A Swiss news service published a video feature about Franklin University Switzerland students beginning classes for the spring semester.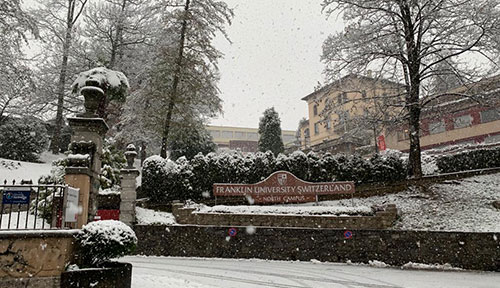 Retrospective: How Students Spent Winter Break on Campus
J-Term and OSL events gave students opportunities to study and socialize safely over the break.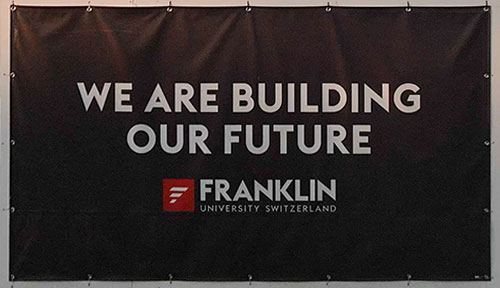 We Are Building Our Future
The New Building Project's Phase 3 complex has now risen through the second floor and will soon be a central resource for the University.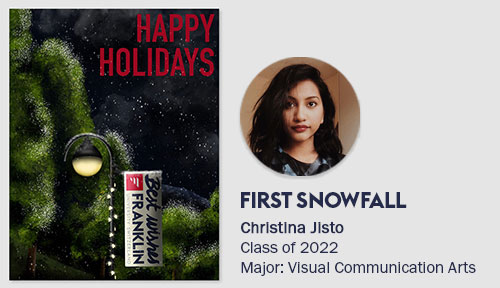 Franklin's Annual Holiday Card to Feature Art by Christina Jisto '22
The winter landscape, First Snowfall, represents an evolution in style and technique developed over the course of her studio art studies.