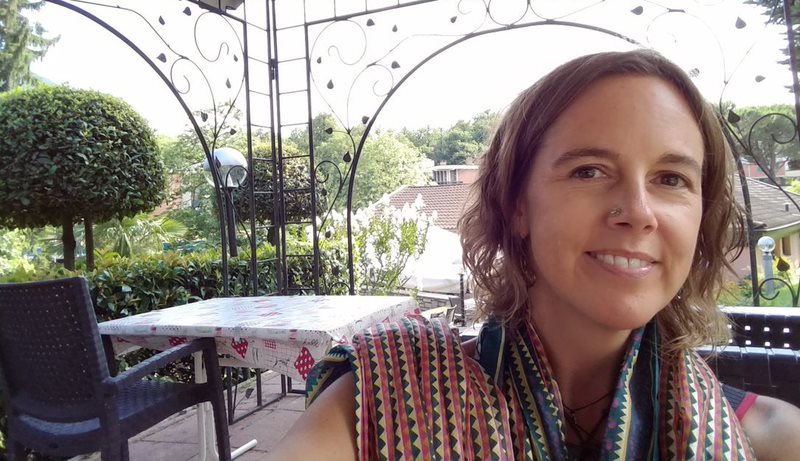 Join us in congratulating Franklin's Kate Roy for winning first place in the 2019 John Dryden Translation Competition for her entry of Extracts from Zanzibar Blues, or: How I Found Livingstone from Hans Christoph Buch's German text Sansibar Blues oder Wie ich Livingstone fand. In 2011, she shared first prize for her translation of Mohafez's "Desert Sky, Land of Stars." The British Comparative Literature Association (BCLA) organises this annual translation competition in memory of the first British poet laureate John Dryden (1631–1700), who was a literary critic, translator, and playwright as well as a poet.
The accomplished Professor Roy contributes so much to our Franklin community. As our Liaison to the Global Liberal Arts Alliance (GLAA), Kate works to ensure that Franklin operates, effectively and globally, as a liberal arts institution. She also is our Coordinator of Digital Pedagogy Initiatives, which helps us better serve our student population through the development of digital technology in teaching.
An Adjunct Professor of Languages, Literatures and Cultures, Roy teaches six courses at FUS ranging from German, to French Literature and Culture, to Ethics and the Environment. She also coordinates the Writing and Learning center (WLC). To budding writers and translators, she says, "If you're working with something you love and that you feel matters, it makes it so much easier to keep going and keep trying."
Professor Roy's own research interests include diasporic writing, a form that centers on the experiences of displaced peoples and, in general, deals with the themes of loss of habitat, removal of identity, and the emergence of a new set of traditions, culture, and language. She is drawn to Turkish-German and Arab-German writing in particular. Professor Roy's current research project focuses on Emily Ruete, born Sayyida Salme, daughter of the Sultan of Oman and Zanzibar, who lived for much of her life in Germany. Ruete's "Memoirs of an Arabian Princess," written in German, were first published in 1886, and are considered to be the earliest full autobiography by an Arab woman.
Congratulations, Kate Roy!