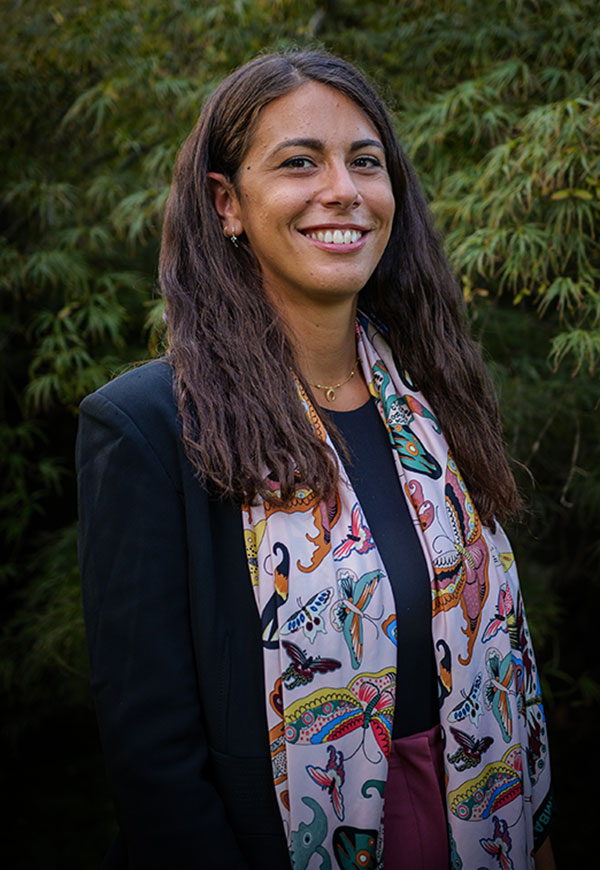 Addressing the pressing troublesome situation of climate change and sustainability issues the world is facing today requires working together in new and creative ways. A change in direction is needed in how business education nurtures and develops new and prepared leaders who will one day respond to climate change and sustainability challenges. It is clear that a significant transformation and turnaround in the way businesses and corporations operate is crucial for a greener future.
After working for over seven years with business organizations in the technology industry, supporting companies to digitally imagine their businesses and helping entrepreneurs develop new business models, I decided to join Franklin University Switzerland, enrolling in the Master of Science in International Management (MSIM) program dedicated to Responsible Management for Climate Action. My desire was to meet and work with inspiring people who like me feel the urgency of shifting our planet's future towards a sustainable and resilient path.
This Masters program offers the opportunity to learn from international experts and responsible leaders, working towards turning environmental goals into functional solutions, through practical projects and strategies. Thanks to the partnership with the United Nations Institute for Training and Research (UNITAR) we can deeply understand how to apply systemic thinking into business and organizational solutions, achieving the 17 Sustainable Development Goals for the 2030 Agenda. The challenge is to find and experiment practical and sustainable solutions to resolve real problems that industries, the government, and NGOs are facing in climate action.
The MSIM program is preparing students to develop a new set of soft skills, such as critical and collaborative thinking, cultural intelligence, personal and social responsibility, resiliency, adaptability, flexibility, and capacity for uncertainty. These abilities nowadays are required ever more than before. If we think about the current COVID-19 crisis it is clear to understand how organizations need people who are able to work fast and effectively in a situation of ambiguity and changing priorities, recreating solutions and saving the day with little information. This is one of the biggest challenges organizations are facing and I believe the MSIM program is preparing us, young leaders, to successfully tackle these same difficulties. Thanks to Franklin, I have the opportunity today to be a member of Bites of Transfoodmation, a Swiss project launched by the Permanent Mission of Switzerland to the United Nations Organizations in Rome, on the need for change in the global food system. This is an incredible opportunity to learn from young, uplifted, and motivated individuals who, by sharing their concrete experiences and knowledge, will elaborate a shared vision towards a more sustainable and resilient future food system and new forms of citizenship.
Responsible leadership is not only about making sustainable business decisions for the interests of all stakeholders, employees, clients, suppliers, the community, the environment, and future generations. Responsible leadership is leadership that understands the value of, and need for, collective action to achieve economic progress, societal well-being, and to act according to that understanding.
My hope is that by the end of this inspiring full-time Masters program, I will be prepared to apply new learnings, skills, and perspectives to any organizational context, while possessing the appropriate knowledge to influence the hearts and minds of new generations to join me in moving together towards a green economy.